Lac La Biche County push closer to funding $44.9M pool
Renderings of what the new Lac La Biche Aquatic Facility could look like. Image: Lac La Biche County.
Lac La Biche is one step closer to having a major upgrade at its Bold Centre, with county council going through the first reading of a borrowing bylaw to fund the new aquatic facility.
The total cost after the most recent round of discussions is $44.9 million and includes key features like a lazy river, teaching and leisure pool, six-lane competition pool, two hot tubs and Nordic spa and wellness area, among other amenities highlighted by residents and council. 
The County would have to commit $29.9 million, with a provincial grant of $9 million and a federal grant of $6 million already secured. 
The County previously passed Bylaw 21-036 Aquatics Centre Borrowing on February 8, 2022. To cover the cost of the $27 million project at the time, $12 million was funded by debentures, and the remaining $15 million was funded by federal and provincial grants.
The debenture was issued at 4.69 per cent on a 10-year term. 
With the new $44.9 million project cost, Council gave first reading to Bylaw 23-033 Additional Aquatics Centre Borrowing first reading at the October 3, 2023 meeting.
If the Bylaw receives second and final readings at a future meeting, the term will be 20 years with an estimated interest rate of six per cent. The principal will be $17.9 million, and interest is estimated at $12,360,879, for a total cost of $30,260,878.69. This is in addition to the borrowing and interest of Bylaw 21-036. 
Next steps will include advertising the borrowing Bylaw 23-033, allowing for a 15-day petitioning period. 
"Approving the scope and budget for the New Aquatics Facility is a significant step in progressing this important County project," said Mayor Paul Reutov in a press release.
"It is important that we greenlight and fund the Bold Centre Aquatics Facility now, because all signs point to construction and material costs continuing to rise. By making major in vestments in our community while costs are manageable, we will be setting Lac La Biche County up for success in attracting new residents and improving current residents' quality of life for years to come." 
Lac La Biche County completed feasibility studies and community consultation in 2021 to gain input, ideas and feedback from residents and community members that will guide and shape the project.
This public engagement identified and prioritized many of the features Council approved for the final project. Originally estimated at $27 million, Council increased the project budget to retain priority features and deliver maximum long-term benefits for the community.
Construction market conditions also adversely impacted the overall budget, reflecting a nation wide trend of cost escalation in commodities and labour markets.
Lac La Biche County partnered with Turnbull Construction Project Managers to manage this project, which uses a Progressive Design-Build approach, a project delivery model that promotes early collaboration between the owner and a single contracting partner for both design and construction services.
Council selected EllisDon & DIALOG as the successful project Design-Build team in February 2023 due to their collective experience on similar and iconic projects within Alberta. 
With files from Lac La Biche County.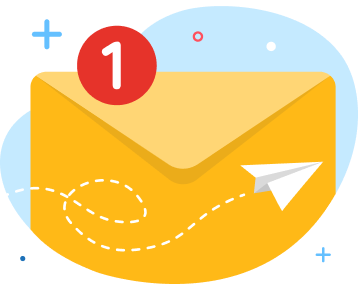 news via inbox
Get Connected! Sign up for daily news updates.