Connect with the Latest Lakeland News
Since 2015, LakelandConnect.net has been providing news coverage for Alberta's Lakeland region. It provides a trustworthy website that delivers an engaging and user-friendly platform for its readers. With an average of 150,000 views per month from its 40K+ followers in more than 15 communities, it strives to showcase the businesses, non-profits and the people that contribute to the development of the region.
When it comes to stunning scenery, cultural experiences and exciting festivals, Lakeland in Alberta, Canada is the perfect place to visit. Apart from its scenic allure, the Lakeland area also offers an array of cultural experiences and a thriving economy. But how do you find out about what's going on in the area and how can you become a part of the community?
The answer to this is simple. Thanks to Lakeland Connect, you can find out about the latest activities, events, news and more. You can also follow all the events and news available through different social media channels such as Facebook, Instagram, Tiktok and X.
What the platform offers
But that's not all. Lakeland Connect also offers you the latest information regarding the region's natural resources and economic contributions. It provides information about the region's growth and development, focusing on preserving its natural beauty while embracing modern advancements. And with regard to modern advancements, why not take a trip to Casino Dene in Cold Lake where you can eat, drink and be entertained with over 250 games to choose from. Alternatively, you could enjoy the benefits of no account casinos for Canadians from the comfort of your home. Here, you will be able to find an array of top-quality gaming platforms to suit your needs.
You will be able to take part in your favourite games without even having to sign up. This will save time and means your financial and personal details are not disclosed. On top of that, players will also be able to remain anonymous.
Upcoming events
For those of you who enjoy socializing, Lakeland Connect also keeps you up-to-date with the latest events. By clicking on the events tab, you will be able to find what is on. This page will also give a brief overview as to what each event is about, where it will be held and how much the event costs. You can even click on an event and book your tickets to avoid disappointment.
To make things even easier, why not subscribe to an events calendar? This will allow you to manage all your virtual and in-person events in one place. The event calendar provides you with a day view of all the events taking place that day, a map view and a summary view among other features.
The latest news at hand
With so much going on in the area, it is nice to know what is happening. And LakelandConnect ensures it does just that. It updates viewers with news and events as they happen. The articles cover an array of events ranging from promoting non-profit fundraising activities to news regarding the NEAJBHL season. The platform also broadcasts videos on different topics.
Visitors to the platform can also sign up for daily news updates. You will receive the latest news straight into your email box by adding your email address. Lakeland Connect also offers a 24/7 contact number as well as an email address. And, should you wish to send a message to the editorial board, you will find an embodied form.
Apart from offering the latest news, Lakeland Connect offers a featured jobs section where you can find employment opportunities. The jobs available are clearly laid out. By clicking on the job that interests you, the page will open and provide you with more information regarding the position, the eligibility requirements and how to apply. There are also opportunities to take part in volunteering projects.
A user-friendly platform with something for everyone
The whole layout of Lakeland Connect is user-friendly. It provides users with a vast selection of interesting articles covering an array of topics. And for those of you who enjoy competitions, you will also find a dedicated section to win some fun prizes. This ranges from an office pizza to tickets to an upcoming Oilers Game. You can also win tickets to an upcoming Pontiacs home game. In other words, there is really something for everyone here at Lakeland Connect.
So whether you are looking for the latest news, employment opportunities or tickets to see the Pontiacs, LakelandConnect has you covered. The platform really cares about the community and fosters a friendly and welcoming atmosphere. It strives to offer the best services to its readers and welcomes feedback to improve the platform. So, why not take a look for yourself to see what it offers?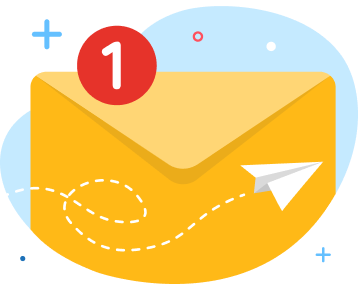 news via inbox
Get Connected! Sign up for daily news updates.