St. Paul's Delani Hulme-Lawrence – Top Junior Sailor at the Worlds &National Rookie of the Year
Delani Hulme-Lawrence from St. Paul, AB has received her first National Recognition Award, the Sail Canada 2022 Marvin McDill Memorial Award; after being crowned Top Junior Sailor at the 2022 Open 2.4mR World Championship.
The Marvin McDill Award, also known as the Rookie of the Year Award, is presented to an athlete or a crew that have achieved the best results at their first Open World Championships as members of the Canadian Sailing Team. The determination of best performance is based on the percentage of boats finishing behind the athlete or crew at their first participation as a member of the Canadian Sailing Team in an Open World Championship.
The 2022 2.4mR Open World Championship was held in Tampa, Florida in November of 2022; where Delani Hulme-Lawrence took 11th overall and was named Top Junior Sailor at the event. The competition was largely impacted by Hurricane Nicole with the presentation of only six races in two of the four originally planned days of racing.
In 2018 Delani competed in her first Para World Championship in Sheboygan, WI finishing in 26th in the 2.4mR. She also had the honour of being the flag bearer for Canada. At the 2019 Para World Championship in Puerto Sherry, Spain she finished in 13th overall and 2nd female. On a steady climb, she took to her first Open World Championship; where athletes of all abilities compete together in one design boats and modified 2.4mRs.
Delani was born and raised in St.Paul, Alberta. It was there that her love for sailing began at just four years old. She sailed on the northern lakes with her father. At the age of 12 she joined her local sea cadet corps and began to explore competitive sailing around the country in double handed dinghies. At 14 years old she traveled to Victoria, BC and started training in a 2.4mR at the Royal Victoria Yacht Club. The 2.4mR had great potential for adaptations; she knew this is where she would thrive. At this time, she was the youngest competitive 2.4mR sailor in Canada.
"Winning Rookie of the Year at an Open World Championship in the 2.4mR is a testament to how level the playing field really is in this class and the importance of perseverance."
"I want to thank everyone who helped me get to and through my first Open World Championship; my friends and family, Sail Canada and BC Sailing, Quality Foods, my sponsor for helping me fundraise and for their campaign contributions, the Claggett organization, their support is unparalleled. My coaches, Merek Vlassic and Steve McBride, my mentors, Jackie Gay and John McRoberts for always helping me through these events. And last but certainly not least, the man behind the curtain, Jordan Gratton of Ox- Built Construction. He is a sponsor, he is a boat delivery service, he is a repairman and my biggest fan."
"Thank you all for all that you do to support this dream because none of this would be possible without you. Thank you!"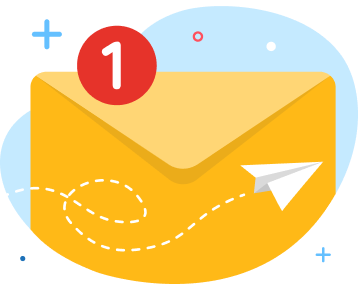 news via inbox
Get Connected! Sign up for daily news updates.