"We're calling on our ancestors:" Lakeland Society for Truth and Reconciliation NDTR activities
Remembering the tragic events of Residential Schools and their continued impact on Indigenous families is the theme of National Day of Truth and Reconciliation, and a series of activities commemorated their memories on Saturday.
The Lakeland Society for Truth and Reconciliation hosted a drive thru procession in Bonnyville on Friday in the leadup to Sept. 30. Meant as a "funeral" procession, its to remember the lives of those children who did not return home.
"Our first mission is always to honor the children who survived Indian Residential Schools and to remember those who didn't come home. And with that, we started last night with our drive thru procession and that procession isn't intended to be like a parade. It is intended to be like a funeral procession," said Corita Lynn, from the Lakeland Society for Truth and Reconciliation.
Lynn is a second-generation school survivor, with her mom attending resident schools in Lebret and Maryville, Saskatchewan.
"We're calling on our ancestors, the children who didn't make it home their families that were left bare without the the children there. And we're paying respect. We're paying respect to the children who came home, who were broken.
"Many of them have since passed, and they carried on some of their pain to their children. And so that was what the drive thru procession was about yesterday. This morning in the pipe ceremony we had we prayed for the children. We prayed for the families. We prayed for the community to come together to work towards healing."
A pipe ceremony began the day on Saturday morning, and then there was an open house with displays centered around Blue Quills near St. Paul.
Dating back to the early 1930's, Blue Quills was formerly a federally sponsored church operated residential school.
Three video testimonies of former students — Francis Dumais, Elder Eric Large, and Melvin John — could be seen discussing what they went through.
An awareness walk through Main Street was held at 4:00pm through Bonnyville. That evening, visitors enjoyed bison soup and bannock, and were greeted with speakers and performers.
Various sponsors came together to make these activities possible: Heritage Canada, the Government of Canada, the Town of Bonnyville, the M.D. of Bonnyville, the Metis Nation of Alberta Region II, Kehewin Health Services, Lakeland Catholic School District, Diocese of St. Paul, St. Louis Parish, Bonnyville and District Historical Society, Canadian Natural, Oh Canada Bison Corp, Images Studio Cold Lake, Spiritleaf Bonnyville and Cold Lake branches, Beaver River Fish and Game Association, the University of Blue Quills, and the National Center for Truth and Reconciliation.
Local schools took part by wearing orange shirts on Friday. Several schools were also visited by the Kehewin Native Dance Theatre.
Images submitted by Lakeland Catholic.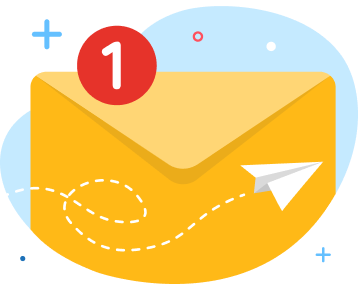 news via inbox
Get Connected! Sign up for daily news updates.