Drubbed and robbed: Yaks lose two at AJHL Showcase
It was not the showcasing the Bonnyville Pontiacs wanted.
Two tough to swallow losses in two differents ways: a romp where the Blackfalds Bulldogs blew them on Wednesday night 8-1, then a game they outchanced their opponents heavily in the Drayton Valley Thunder, only to have the Thunder tie the game with 43 seconds left in regulation and win in overtime.
"It was very embarrassing last night," said head coach Mario Pouliot.
The Pontiacs just never got settled against the Bulldogs and folded down the stretch, after having their game start thirty minutes later than scheduled at 8:30pm.
Alexander Dimitriadis scored a hat-trick as Blackfalds coach Doug Quinn called off the 'dogs after his third goal, making the game 8-1 late in the 2nd period.
A tough bounce off of Michael Ryan gave Hunter Brown a yawning cage to bury a marker, getting another just three minutes into the contest. In his Blackfalds debut he scored twice in the first minutes and gave them all the goal scoring they'd need.
Although Tyler Blocha scored off of a terrific effort play by Billy Batten for his 5th of the season, it was essentially settled. Bodee Weiss had already been pulled after surrendering six through roughly 23 minutes of action.
Thunder comeback
Squeezing sticks, just missing on passes, and a hot goalie — the recipe was there for a big bounce back performance on Thursday night vs the Thunder, but Chazz Nixon had other ideas.
The Drayton Valley goaltender made 32 saves, many on grade-A scoring chances. The Yaks had a few odd many rushes, a couple 3-on-1s that went awry, and some of the leaders with prime opportunities.
Tyler Blocha created a steal and beat Nixon for his 6th of the year. He as of publication sits one back for the overall league lead.
However, it was all for naught.
Will Christian scored a nifty deflection to equalize with the extra attacker out.
Then in overtime, Josh Simpson was stopped and the Thunder scored on a long saucer pass that Christian located and beat Weiss on, giving DV their second win of the season, and the Pontiacs with just one point out of a possible four down in Calgary.
The road continues
The bus will be loaded up again on Tuesday for a rematch against the Blackfalds Bulldogs, making it four consecutive road games.
But there are several issues with this group right.
Pucks are not moving effectively zone to zone, the carousel of bodies in and out of the lineup aren't providing much punch, and the leaders of the team are struggling.
Are these issues things that are more short-term or long-term?
"It's a good question to be honest with you," said Pouliot before the Thunder game.
"We expect more. I respect them, and now it's time for them to to show how to work here, how to play, or how to set the pace."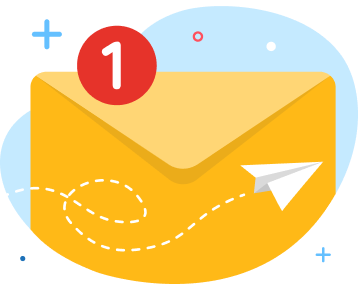 news via inbox
Get Connected! Sign up for daily news updates.