Bonnyville Pontiacs optimistic with home opener Friday night
Yes, it's only exhibition, but the depth of the Bonnyville Pontiacs roster in these early stages is one major facet that could lead to longterm success this season. 
The Yaks went a perfect 5-0 in exhibition games, winning twice against the Blackfalds Bulldogs over the weekend to tee up the home opener on Friday night against the Drumheller Dragons. 
A large core of the team returns from last season: Nicolas Beaudoin, Max Seguin, Luka Sukovic, Ethan Look, Ludo Tardif, Brent Hoshowski, and Brayden Vandenbilche up front, while JR Ashmead, Josh Simpson, Noah Heinrich, and Dylan Hebert return on the backend. 
Notably, goaltender Bodee Weiss looked good throughout training camp. He allowed just two goals against in three appearances during the preseason, and will be backed up by the towering Nathan St-Germain, a 6'7" product from Pointe-Du-Lac, Quebec, who stopped 27 of 29 shots in 60 minutes of work on Saturday. 
But the addition of Tyler Blocha in particular gives the Pontiacs a championship pedigree, something they rarely – if ever – have had in Bonnyville. 
There are a few wrinkles to the upcoming season. Add two more games to the slate for 62 overall for the regular season, plus no divisions, just one large conference overall, and this season will be unique compared to year's past in the Alberta Junior Hockey League. 
Each team will play each other four times, with then two additional games for the AJHL Showcase at the end of September. 
Of the new faces on this year's roster is Dante Siciliano, a 6'1" defenceman who played with the Jersey Hitmen of the NCDC last year. He played all five exhibition games, earned five assists, but played with composure and strength and is sure to be a consistent fixture in Bonnyville's lineup. 
Offensively, Jack McAra and Clarence Beltz are sure to be contributors as well. Both played with an edge and with dogged determination in the offensive zone, winning many puck battles deep in enemy territory. 
The Yaks start at home for their first three contests, Friday night against Camrose, Saturday night versus Calgary, and then Tuesday night against Fort McMurray. 
Before the home opener on Friday night, the Yaks are hosting a tailgate BBQ party outside in the C2 parking lot at 5:00pm.
The first 400 fans will receive a free burger and pop as they arrive.
Warmups begin at 6:30pm and then the puck drops at 7:00pm.
Lakeland Connect is the official broadcast partner for all 62 Pontiacs game this season. You can listen to every game, all season on lakelandconnect.net/pontiacs or at https://lakelandconnect.mixlr.com/.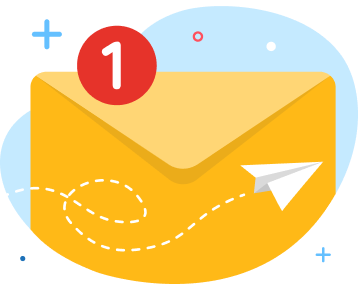 news via inbox
Get Connected! Sign up for daily news updates.