EMPLOYMENT OPPORTUNITY: Town of Elk Point – Director of Corporate and Community Services
The Town of Elk Point is seeking a highly skilled and motivated individual to join our team as the Director of Corporate and Community Services. As the designated officer responsible for discharging the delegated duties and responsibilities under Section 209 of the Municipal Government Act, you will play a vital role in the financial management and overall success of our municipality.
Position Summary:
As the Director of Corporate and Community Services, you will serve as the Town of Elk Point's Chief Financial Officer, Human Resources Officer, and FOIP Coordinator. You will oversee the finance staff in our
office and be responsible for maintaining the Tax Assessment Rolls, as well as managing Tax and Assessment Processes.
Key Duties and Responsibilities:
1. Budget Preparation, Advice, and Reporting (15%):
• Prepare the annual Operating and Capital budget, along with a 5-year Capital Plan and 20-year
Equipment Replacement Plan.
• Coordinate and submit a 3-year operational and capital budget estimate to the Chief Administrative
Officer.
• Provide financial information and budget advice to the Chief Administrative Officer.
• Reconcile monthly bank statements and prepare financial reports, including budget reports,
statements, and other required reports.
• Ensure authorized expenditures are paid in accordance with relevant regulations and policies.
• Develop and maintain appropriate financial controls.
• Monitor and report on the financial position of the Town of Elk Point.
2. Tax Administration (17%):
• Maintain the Assessment Roll and Tax Rolls.
• Prepare Tax and Assessment Notices in a timely manner.
• Ensure the collection of taxes and follow the necessary steps for tax recovery.
3. Human Resources and Payroll Oversight (14%):
• Act as the municipality's Human Resources Manager and provide support for payroll and benefit
issues.
• Handle payroll-related tasks, including Records of Employment, T4's, and payroll remittances.
• Maintain vacation and sick day records.
4. Asset Management (16%):
• Implement and maintain reporting and recording requirements in accordance with the Tangible
Capital Assets program.
• Manage the Town's Inventory and assume responsibility for the Risk Management Committee.
5. Information Technology, Insurance, and FOIP (28%):
• Support staff in the absence of contracted Information Technology Support.
• Maintain the Information Technology systems, including financial software systems.
• Manage insurance policies and claims.
• Act as the FOIP Coordinator for the Town of Elk Point.
6. Staff Supervision and Leadership (10%):
• Supervise and direct finance staff in a supportive and progressive environment.
• Conduct annual performance reviews.
• Adhere to Health and Safety Legislation and ensure compliance with work policies and procedures.
Education and Experience:
• Possess a degree in finance or business administration majoring in accounting, coupled with a
professional accounting designation (CPA) or in the process of obtaining these credentials.
• Minimum three (3) years of supervisory experience.
Annual Salary Range: $103,000 – $125,315. It is based on a 35-hour work week. We offer a
comprehensive benefits package including pension, professional development opportunities and a
supportive work environment.
If you are a dedicated finance professional with a passion for municipal finance, we encourage you to
apply for this challenging and rewarding position. Join our dynamic team and contribute to the success
and growth of the Town of Elk Point.
To apply, please submit your resume, cover letter, and any other relevant documents, Attn: Human
Resources, Town of Elk Point, PO Box 448, Elk Point, AB T0A 1A0 or via email to [email protected]. The
position will be open until a suitable candidate is found. Questions about this opportunity can be directed
to Tim Duhamel, President Bloom Centre for Municipal Education – [email protected]
The Town of Elk Point is an equal opportunity employer and encourages applications from all qualified
individuals. We thank all applicants for their interest; however, only those under consideration will be
contacted.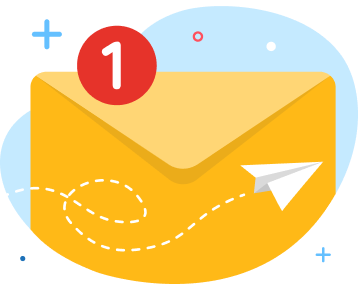 news via inbox
Get Connected! Sign up for daily news updates.