Obrey Motowylo wins Bonnyville Chuckwagon Championship
Under blazing heat and smoke, the grandstands were alive in Bonnyville this past weekend for the Pro Rodeo and WPCA Chuckwagons.
Obrey Motowylo, driving the Choquet Insurance Group Ltd  – The Co-operators outfit, earned a wire to wire win on Sunday after in the championship heat. Motowylo, by a mere 85 one-hundreds of a second, beat reigning world champion Layne MacGillivray in the final heat in the $20,000 dash for cash.
Rae Croteau Jr., racing with his distinctive family rainbow wagon, had the best time initially after his run, but suffered a penalty after knocking over a barrel to finish 3rd. It was a similar situation with Mitch Sutherland whose run was pushed back to 4th.
No one ran a faster time during the weekend than Ross Knight, with a quick 1:16.21.
Motowylo finished with the best time on Thursday night with 1:16.73.
Kris Molle posted the best time on Friday night after a penalty free run of 1:16.98.
On Saturday, the 2022 Bonnyville champion Chance Vigen was the day money winner with the fastest time of 1:16.52.
Kurt Bensmiller on Saturday night
"We love coming to Bonnyville. They help us out with feed and lots of family friends out here," said four-time World Champion Kurt Bensmiller.
The next stop on the WPCA tour is in Dewberry — Bensmiller's hometown. Those races run Friday, June 16 to Sunday, June 18.
"Being able to go back home and set everything back up with the horses and just getting to be with all the friends you don't get to see all summer long, it's all exciting. It's going to be a big $25,000 dash," he said.
Spectators were treated to a weekend of tremendous action.
Chili-Cookoff
On Friday afternoon, the Bonnyville and District Chamber of Commerce hosted its annual Corporate Chili Cook-off, in celebration of its 75th anniversary.
The street in front of the Post Office and beside the Brosseau's parking lot was shut down once again as a variety of chilis were prepared by the 24 participants.
Reeve Barry Kalinski, Mayor Elisa Brosseau, and Chamber vice-president and Lakeland Connect's own Caitlyn Bush were the esteemed judges for the two dozen chilis.
The categories were Hot Stuff, Most Unusual, Most Sensational, Tastiest, Team Spirit and People's Choice.
Hot Stuff – Lakeland Co-op
Tastiest – Bonnyville Community Church
Most Unusual – Cashco Financial
Team Spirit – Canadian Natural
People's Choice – Canadian Natural
Most Sensational (Overall best) – ATCO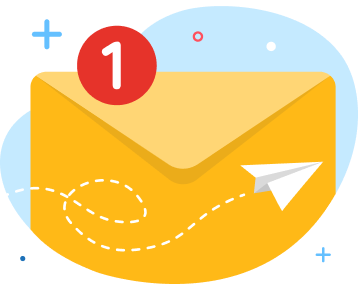 news via inbox
Get Connected! Sign up for daily news updates.