Possibilities for growth in business in Bonnyville, but labour shortages are hurting
Bonnyville's economy has room to grow with many businesses opening their doors in 2023. However, some businesses are still struggling to find workers and about ten businesses did not continue this year.
"I would expect some relatively big announcements in the next 12 months," said Mark Laver, Bonnyville's Economic Development Officer. "I don't like to talk about them because until I see a shovel in the ground. Even if I see plans you just can't tell."
It was presented recently at a Bonnyville town council meeting that from January to March 2023, twelve businesses obtained a license, and ten revoked theirs.  
"Businesses open, businesses close. Some succeed, some don't. I mean that is just the nature of the game," said Laver. 
But the labour shortages and the need to find skilled workers have become a problem within the Lakeland.
"A five per cent unemployment rate is considered to be a balanced economy and right now Alberta is at 4.6 per cent, meaning we are kind of starting into a crisis. But the Lakeland region is actually even lower than that," said Serina Parsons, Chamber of Commerce Executive Director.
Job openings increasing
"The labour shortage can be coming from boomers retiring and coming into the post-COVID reality where people have decided to slow down and retire early, or change the scope of the work that they were doing. All of this contributes."
A labour shortage is not anything new in the area. There is demand currently for Class 1 Truck Drivers and multiple positions open within oil companies, but there are job requirements that must be obtained. 
"We need to constantly be updating our skill sets in order to stay current," said Laver. 
"The data that I get from the provincial government suggests that there are twice as many jobs open in Bonnyville than there were 12 months ago and that is not necessarily a reflection of people not having the skill set, sometimes it's just a reflection of not having enough people."
But this also includes service industries like restaurants. 
Also, businesses that remained open during the pandemic faced financial challenges, many of which needed government assistance to stay open or keep workers employed. 
"In March, there were 200 job postings and only 67 were filled, and while there are people out there struggling to look for work, we are in a labour shortage because there is a requirement for skilled labour," said Parsons. 
"Right now, we are also seeing a struggle with various issues, repayment of CEBA loans or covid supports; those repayments are due to start right away in December and that is something that is going to be a challenge for some," said Parsons.
Developing entrepreneurs
But what lacks also comes signs of growth, with empty buildings being filled and new ideas being brought forward to the Town.
"In the last three or so years, I came up to start this position and there were empty buildings everywhere. If you drove in from the west-hand side it was empty building after empty building. Now in the last two years specifically, all those buildings have a business in them," said Laver. 
"There are some real positive signs in the local economy and from my perspective a lot of positive things happening and the potential for the future is significant."
A main cause of people moving to Bonnyville is availability of buildings and central locations, but could also be the town having the lowest commercial tax rate in the Lakeland Region, a new water services line, and high-speed internet that is available in most of the Town. 
"Between myself, Community Futures, and the Chamber, there has been a real appetite right now for entrepreneurs to launch their new businesses and business ideas and people being excited to get back out there again," said Parsons. 
Retail
One area that is under scrutiny is retail options for consumers and finding news and untargeted sectors to bring in. 
"For Bonnyville specifically, we are definitely missing things on the retail end and that has a lot of my focus right now. These things do not happen overnight, unfortunately, they take years to nurture and develop," said Laver. 
"Retail is not an easy sector and has changed drastically over the last 10 years. Go by a post office and there is a massive room in the back full of boxes, it's the way the world works now. Even in the big city people don't do retail, they order online." 
The Lakeland area has put together events to bring in residents looking for employment and to see what the Town has to offer. 
"We just hosted our first Level Up Lakeland which was a career fair and conference with workshops to see some stuff hands on, we also have the oil and gas show coming up, it is not a career fair but open to the public where most of these places are hiring and will be a good chance to see job opportunities and what companies have to offer," said Parsons.
"We hear what businesses need however when we bring it, because of the labour shortages, because businesses are doing more with less they are unable to participate in a lot of events. And without participating, without networking, the ability to grow your business is limited."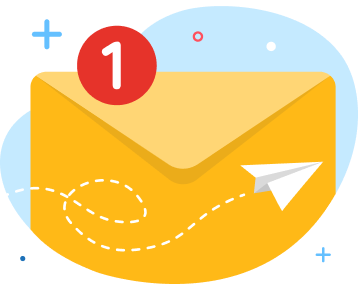 news via inbox
Get Connected! Sign up for daily news updates.