Cold Lake information session planned as Rural Renewal Stream opens
The City of Cold Lake is accepting applications from local businesses that want to access the Rural Renewal Stream.
The Rural Renewal Stream is an economic immigration program that allows the City of Cold Lake to issue letters of nomination to eligible foreign nationals who have been offered jobs that were approved into the Cold Lake Rural Renewal Stream.
In order to be eligible for the program, businesses must be located in Cold Lake with a workplace in a commercial or industrial zone. They must have a permanent, full-time position available which they have been unsuccessful in filling locally, regionally or nationally. They must also demonstrate that they understand the challenges involved in bringing foreign workers to the community and that they have established safe, welcoming workplaces that will help newcomers establish themselves in the community.
The Cold Lake Rural Renewal Stream also helps newcomers through established programming at Cold Lake and District FCSS and its partner agencies. Within one month of arriving in Cold Lake through the Rural Renewal Program, newcomers will meet with workers at FCSS.
This meeting will focus on assisting the newcomer in settling into the community. It will allow them to learn about the opportunities and amenities available in the community, and provide them with contact information and assistance for supports that they may require to successfully acclimatize and begin to put down roots.
"This program takes a very broad view of economic immigration," Mayor Copeland said. 
"The idea is not to simply fill jobs that we need, but cannot find workers for. The idea is also to make sure the people taking these jobs have what they need to succeed in Cold Lake. It will provide them support and information, so that they can do more than settle in Cold Lake; we want them to thrive here."
An information session for businesses that would like to learn more about the program and the steps it takes to access the program is being planned for Thursday, May 4, 2023 at the Lakeland Inn. The session will run from 11:30 am to 1:30 pm and is free to attend. A $10 soup and sandwich lunch will be provided.
Anyone interested in the program is welcome to attend, but the information provided will be geared towards businesses and employers. The Cold Lake Rural Renewal Stream works with business owners to approve job vacancies for inclusion in the program. Prospective applicants then apply directly to the employer for approved positions.
"It is important that the businesses accessing the program have a good understanding of the eligibility requirements not only for themselves and the positions they want to hire for, but also a strong understanding of the eligibility requirements for the applicants themselves," Copeland said. 
"Cold Lake is a welcoming city with a vibrant business community. We've seen newcomers thrive, put down roots and become business owners and employers themselves. This program promises to continue that tradition."
Information on the City of Cold Lake's Rural Renewal Stream Program is available here or by emailing [email protected].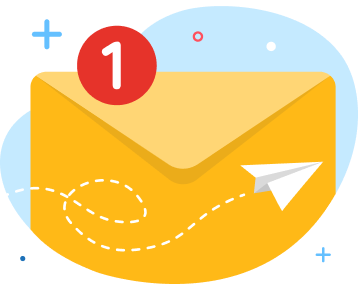 news via inbox
Get Connected! Sign up for daily news updates.