Cataldo commits to Brown as Yaks drench the Thunder
The Bonnyville Pontiacs are advancing another player to the NCAA Division I. 
Mike Cataldo, the native of Norfolk, MA, committed to Brown University on Thursday, where will play one day with his younger brother Matt. 
The Yaks rookie has been on fire lately, scoring five goals in his last three games. 
"Brown was a great fit for me as it is a great academic school and has an exceptional hockey program that plays in one of the top conferences of the NCAA. It was everything I was looking for as a student-athlete who wants to play at the highest level," said Cataldo in a press release. 
"The Pontiacs organization has allowed me to develop tremendously as a hockey player. From the coaching staff, management, and my teammates; they have all pushed me to become better. It has been a great experience being a part of such a competitive and successful team." 
Playing on a line with Chayce Schmidt and Luka Sukovic, Cataldo rounds out a unit that often plays against opposing teams top lines. He and Schmidt are also trusted penalty-killers. 
In fact, Cataldo has scored four of his 14 goals this season while shorthanded, tied for 2nd in the entire Alberta Junior Hockey League. 
Through 51 games, Cataldo has totaled 33 points and hasn't missed a contest yet this year. Only him and Josh Simpson have played every game this season, and that despite a broken finger, and most recently a skate cut in his arm. 
Head coach Mario Pouliot praised the work Cataldo has done this year. 
"He is a great example for players who don't put up large numbers but use their strength and hard work to play well on both sides of the puck. It's a great reward for a guy who works hard every day and continues to be dependable all season while completing any job we have asked of him," he said in the release. 
"We couldn't be more excited for Mike to continue his career with such a great school. For me, it was the best news of the day." 
Previous Pontiacs who have gone to Brown include Nick Traggio and Luke Albert. 
Recruited from St. Sebastian's Prep School, Cataldo's younger brother is currently playing at the school as well. 
Cataldo has another season of eligibility, a 2003-born player. 
He sits 7th in team scoring, and amongst rookie scorers, he is 10th overall in the league. 
The Brown University Bears are an Ivy League Division I team located in Providence, Rhode Island and play in the ECAC Conference.   
Hitting their stride
The Yaks smoked the Drayton Valley Thunder on Tuesday and Wednesday night, winning 8-1 and 6-2. 
Fourteen times Bonnyville has scored six or more goals in a game, an elite offense that now sits close behind Spruce Grove for being the second highest goal-scoring team in the league. 
Back at home ice this weekend, the Yaks host the Olds Grizzlys, who sit last in the South. The Calgary Canucks then come to town on Sunday afternoon for a matinee affair at 2:00pm. 
Winners of eight of their last nine, the Pontiacs have now hit 30 wins on the season, the 16th time in franchise history they've hit the plateau. 
Only once since 2013-14 have the Yaks not hit at least 30 victories. 
With a little help from Whitecourt and Sherwood Park both losing in extra time this week, Bonnyville is 5 points back of the Wolverines for 2nd and four points clear of Sherwood Park. 
You can listen to every game, all season on lakelandconnect.thedev.ca/pontiacs.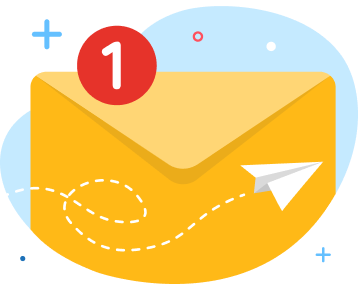 news via inbox
Get Connected! Sign up for daily news updates.