Bonnyville Beach purchases CPR devices and ventilators to EMS
Emergency responders in the Bonnyville area will have two more tools at their disposal to help save lives.
The Summer Village of Bonnyville Beach donated three LUCAS devices, which is a chest compression system to take over manual CPR in the event of cardiac arrest. The small community also purchased two e700 ventilators using funds from the Municipal Sustainability Initiative.
"We didn't have a whole lot of money to spend in capital requirements," said Paul Tercier, administrative officer for Bonnyville Beach, saying the province urged them to use the money before it was taken away at the end of 2023.
"We want to make a difference to our all of our community. And when we had it had discussions with the Bonnyville ambulance people, they said, well, we could use some of this specific equipment. So the council discussed it, and directed me to apply for the appropriate grants for this material, and we got approval from the province."
The equipment totals roughly $75,000 in costs for this life-saving. While not required materials, with the prevalence of lakes in the area, in drowning of severe cold situations, the chance of hypothermia presents a serious risk for cardiac arrest.
"We've got a lot of bodies of water around and occasionally there's some incidents that occur. Then also, considering that we have such cold winters, we do come across a lot of hypothermic patients," said BRFA deputy fire chief Alicia Krawchuk. 
"We were thinking, how can we support patients in that group, with any kind of medical device and we came up with the CPR devices, and then concurrently, the ventilators as well." 
Ken Hesson, Interim Division Chief Medical Operations for EMS, provided a demonstration of how the LUCAS device works.
"Once CPR is initiated, the Stryker unit comes out. It's fully battery battery powered, and does have battery backup once you get into the unit. So I'm just going to turn the unit on really quick, it's going to do its quick setup. Once the unit is set up on the patient, we're going to lower the plunger onto the chest. And then we're just going to hit the button and off the unit goes," said Hesson.
"It's just that simple. Now this frees up the paramedics to do some other life saving techniques, work on airway, work on IVs, administering medications as well. So it is a very efficient system…Now it's paused for ventilations. If we were doing CPR, we've been doing our two ventilations at that point."
Training the emergency responders with the new equipment started in December.
"Having the LUCAS is very exciting moving forward, and it's going to help increase the survivability of our citizens in the M.D. of Bonnyville in and Bonnyville Beach."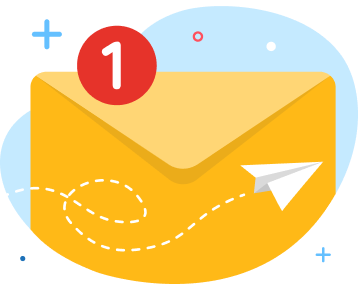 news via inbox
Get Connected! Sign up for daily news updates.