SPORTSHOUND: Not Sleet nor snow nor the dead of the night
Tales from the Timebox for December 20, 2022
Not sleet nor snow nor the dead of the night will stop the minor hockey train from going to a game. It was just about as nasty a weekend to travel anywhere as I have seen. Wonderful winter in Alberta. But never tell hockey parents that they should cancel a game due to the weather. That is not going to happen. I want some proof.
U11 Avalanche
The U11 team travelled to Wainwright on Friday night. The weather was not that bad going there, but they blew home with the storm on their tail chasing them. The good news is the Avalanche won the game 11 to 2. Hudson' the Bull' Brousseau scored four goals and assisted on three others. Plus, he took one trip over to the sin bin for tripping.  His younger brother, Cohen 'Big Horn' got the call up from the U9 farm team at the last minute because of a shortage of players. Big Horn, not to be outdone by his big brother, scored a goal and then ended up in the sin bin for a visit as well for tripping.  Going coast to coast, the speedy little defenseman Hudson 'the Hammer' Krankowski with a goal and two assists. Ava 'the Red Baron' Rawlake was on a mission; she pulled the trigger more than a few times, coming back home with a hat trick and an assist to boot. Grinder Hunter ' Hardrock' Pankiw getting this nose dirty in the front of the net, he was rewarded with a couple of goals.  Goalie Stetson' Shack' Reynolds doing a fantastic job of keeping the Bisons at bay.
Here's some more proof. The next day, Saturday, with the roads a lot worse, deep snow and drifting badly, the U11 team travelled to Vermilion. More good news. Taking a bit out of the Tigers, winning his time 7 to 2. Four more goals for the Bull. The Red Baron with two goals and two assists. Tor ' the Tornado' Aarbo tearing up the ice, scoring a goal and adding two assists. Greyson ' Big Bang' Koppang with a helper was well. 'General Lee' Barstad with the goaltending duties holding down the fort.
U13 Avalanche
One of the worst trips was the U13 team, who travelled to Cold Lake early Saturday morning.  You could barely see the road, everything was so white, and only a few tracks to follow that early, leaving home even before the plows were out. The trip must have been horrible, but the team played pretty darn well, losing a close one 7 to 5. The Avalanche were leading 4 to 3 after the second period but powered out in the third. Great teamwork, the scoring and assisting shared by a number of players.  Remington ' Steel' Reynolds with two goals and an assist. 'Wild Wyatt' Fontaine with a goal and an assist, Jaxon ' Smitty ' Smith with one goal and two assists, and William 'Billy Bob' Ballas with a goal. Tristin 'Bobcat' Brousseau and Liam 'Sledgehammer' Swedgen with one assist each. Theo 'Longhorn' Loughran-Quinney is between the pipes in this one, making some terrific saves.
On Sunday, the U13 travelled to Hughenden for a late afternoon game. This one was even a bit closer, the Avalanche losing 4 to 3. Wild Wyatt with a couple of goals. Sniper Remington Steel ripping a nice one top shelf. Smitty, Bobcat, Billy Bob, Sledgehammer and  Brody 'the Thrasher' Trach and all on the game sheet with an assist.  ' Ollie the goalie' Owen Grykuliak was outstanding in this one.
U9 Avalanche
The U9 team travelled to Vermilion on Saturday. Jase' the Jackal' Malo with a hat trick. Cohen 'Big Horn' Brousseau and 'Jumbo Jay' Large with one goal each. Then on Sunday morning bright and early, the U9s travelled to St. Paul with six regulars missing. No problem, make a call to the farm team. Farmhands from the U7 team, Gavin ' the Badger' Brousseau and Landon 'Light Out' St Arnault, packed their gear and laced up their skates, helping out the cause with their older brothers. They most likely would have been at the game anyway. Four goals each for Aspyn ' Machine Gun Kelly' and Cohen 'Big Horn' Brousseau. Charlie ' Chickadee' Davis with a hat trick.
U15 Avalanche
The U15 team had a great weekend, winning both of their games. Friday night, they played an interleague game against Smokey Lake, coming out on top 10 to 1. 'Mad Dog' Madden Flamand, who just got back into the line-up after breaking his wrist, breaking loose from his chain leading the pack with four goals and an assist. Braylee ' Free Willy' Lesyk going end to end with a hat trick and an assist. Two goals for the birthday boy, Brendan ' Buzzsaw' Kadutski. Quinton ' Rampage' Dumont-Quinney with a single. ' Without a Trace' Morgan with a couple of assists. Kaysen ' Dynamite' DeMossiac, Hawk Cardinal and Raif' Rug Rat' Evans Anderson, each with an apple. On Sunday, the U15 hosted Cold Lake, winning this one 3 to 1. Mad Dog,  Buzz Saw, and Rylan Quinney-Wapasss scored the goals. Alexander Naistus, Kale' the Hawk' Ockerman, Rug Rat,  Free Willy, and Trayden' the Great' Gadwa with the assists.
U18 Avalanche
Seems like Vermilion was the place to go this past weekend. The U 18 team also travelled to Vermilion on Saturday night, winning 4 to 2. Two goals and an assist for 'Mick Jagger' Fontaine.  His brother Kade' the Kamikaze Kid' Fontaine and Kaleb 'Formula One' Flamand with one goal each. Wildman' Wyatt Pavoll with an assist. Goalie Alex' Mr Plywood' Patterson sealed the deal keeping all the cracks plugged and the pucks out.
On Sunday night  U 18 team played in Dewberry, losing 6 to 2. But that's not the worst news. They also lost one of their leading scorers,  forward Kaleb 'Formula One' Flamand, with a broken collar bone. I know that injury is very painful as I broke mine playing hockey in my younger days. The team is going to miss this guy's intensive style of playing,  especially his aggressive forechecking.
That just about wraps it up for this 2022 hockey year. Hopefully, you have had time to buy and wrap a present for all of your loved ones. Merry Christmas and a Happy New year to all of you. And remember to be good because Santa is always watching. P.S. I know it is a big ask, Santa, but can you please bring the Leafs a Stanley Cup in 2023?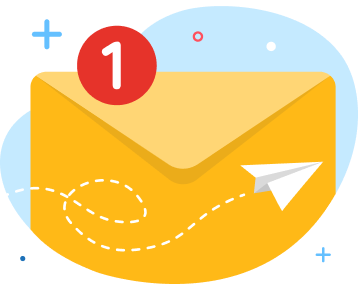 news via inbox
Get Connected! Sign up for daily news updates.