GREY MATTER: Episode 50: Carbon Tax hikes are crushing the Canadian Economy
The views & opinions expressed in this web series are not necessarily the views and opinions of Connected Media Inc. o/a Lakeland Connect, its employees, sponsors, advertisers, or affiliates.
In this episode, Constitutional Lawyer Leighton Grey and Jay Goldbeg have a conversation about the elephant in the room when it comes to increasing tax hikes and inflation, why the banks and the governments continue to repeat the same song and dance expecting different results, and how the Trudeau administration has more than doubled Canadian debt. Jay spent most of his career in academia, where he was most recently a policy fellow at the Munk School of Public Policy and Global Affairs at the University of Toronto. Jay was motivated to leave academia and join the CTF after seeing the consequences of high taxes, high deficits, and government waste on everyday Canadians.
Mr. Goldberg grew up in Toronto and spent some time living in Vancouver. He currently lives in Guelph with his wife Caroline. Jay is an avid reader of history and enjoys spending time with his dogs, Winston and Lincoln. Jay holds an Honour's Bachelor's Degree in Political Science from the University of Toronto, and a Master of Arts Degree in Political Science from the University of British Columbia. The Canadian Taxpayers Federation is a citizens advocacy group dedicated to lower taxes, less waste, and an accountable government. Jay wrote in a recent article for the Toronto Sun "Ford's temporary gas tax cut has delivered much-need relief for Ontario taxpayers. But once the new year rolls around, Ford's relief will be long forgotten if he doesn't get to work on a plan to deliver something permanent." Jay and Leighton start with the big issues when it comes to government spending and unexpected surplus after a pandemic, how the government is mismanaging the Canadian budget, and why it's a terrible idea to start taxing the rich because of an unaddressed trickle down effect.
To find more from Jay Goldbeg you can visit: https://www.taxpayer.com/about/spokes…
This episode's recommended reading
Economic Facts and Fallacies – Thomas Sowell https://amzn.to/3foaaLp
"Trickle Down Theory" and "Tax Cuts for the Rich" – Thomas Sowell https://amzn.to/3LLp8XM
Liberal Fascism – Jonah Goldberg https://amzn.to/3SBLWvh
The Dangerous Gateway To Government Censorship https://www.taxpayer.com/media/Final%…
Make sure to subscribe to the channel and turn on notifications for future episodes as we are aiming to deliver a new conversation each week full of new ideas and ways to explore the world around us. Remember to follow our other social channels for news, updates, and cool offers from our sponsors as we continue to challenge the status quo and bring thoughtful conversations to the hungry minds who are willing to dabble in the Grey Area! For everything else Grey Matter Visit: https://linktr.ee/greymatterlinks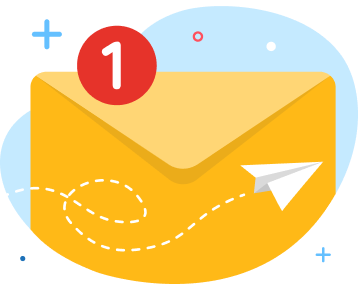 news via inbox
Get Connected! Sign up for daily news updates.