GREY MATTER: Episode 39 – Brian Jean is passionate about fixing our health care system
The views & opinions expressed in this web series are not necessarily the views and opinions of Connected Media Inc. o/a Lakeland Connect, its employees, sponsors, advertisers, or affiliates.
In this episode, Constitutional Lawyer Leighton Grey and Brian Jean have a conversation about some of his campaign promises and how he intends to fulfill them, where the Alberta Sovereignty Act plays a role in achieving those goals, and how we can get involved in the process of improving Alberta's health care system. Brian Jean is a Canadian politician who has served as a member of the Legislative Assembly for Fort McMurray-Lac La Biche since March 16, 2022. He was the leader of the Opposition and the last leader of the Wildrose Party from 2015 to 2017 before its merger into the United Conservative Party.
Jean was a member of Parliament with the Conservative Party from 2004 to 2014 before entering provincial politics. Brian Jean is also a father, a grandfather, and a husband. He is a proud Albertan and a huge defender of our energy industry. He has lived in Alberta almost his entire life, moving here from BC as a small child. The youngest of eleven, Brian grew up doing the sorts of things that boys do in rural Alberta and he became an accomplished outdoorsman, hunter, and athlete. Jean worked as a lawyer in Fort McMurray for 11 years before he was elected to Parliament, where he represented Athabasca from 2004 to 2006 and Fort McMurray Athabasca from 2006 to 2014, when he resigned from the House of Commons.
He returned to political life in February 2015 when he announced that he would seek the leadership of the Wildrose Party. He was elected party leader on March 28, 2015. Jean has a Bachelor of Science degree from Warner Pacific College in Portland, Oregon, and Master of Business Administration and Bachelor of Laws degrees from Bond University in Gold Coast, Queensland, Australia. He also attended the law school at the University of Calgary, where he received qualifications to be admitted to the Law Society of Alberta. This allowed him to practice law for 11 years in Fort McMurray prior to his political career.
Brian is a UCP party leader candidate in the upcoming elections and had a lot to say about how he intends on improving the Alberta Government. He shares his ideas on climate change policy and how that's affected our economy, what the main issues facing Albertans are and what his plan is to help create positive outcomes for all Canadians, and how his leadership will make changes to our systems to improve our Healthcare System.
To find more from Brian Jean you can visit: www.BrianJean.ca
This episode's recommended reading:
Moment of Truth – Jack M. Mintz https://amzn.to/3pEx7Mh
Make sure to subscribe to the channel and turn on notifications for future episodes as we are aiming to deliver a new conversation each week full of new ideas and ways to explore the world around us. Remember to follow our other social channels for news, updates, and cool offers from our sponsors as we continue to challenge the status quo and bring thoughtful conversations to the hungry minds who are willing to dabble in the Grey Area! https://linktr.ee/greymatterlinks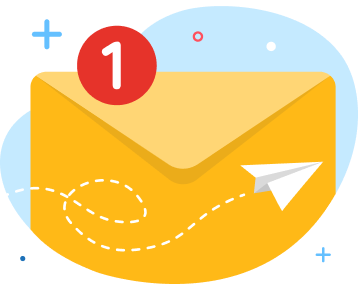 news via inbox
Get Connected! Sign up for daily news updates.