Electric vehicle charging station grant applied for by the Town of Bonnyville
The Town of Bonnyville will be moving forward with an expression of interest and grant application for an Electric Vehicle (EV) Charging Program.
On February 8, during the regular council meeting, this decision was made after the administration received an email from Alberta Hub with regards to a funding program from the Municipal Climate Change Action Centre, which provides funding support for municipalities in Alberta to install Electric Vehicle charging infrastructure that will support and accelerate the adoption of Electric Vehicles in their communities.
The Government of Canada, with matching funding from the Government of Alberta, is providing millions to support investments in EV charging stations. As one of Alberta's local partners, the Action Centre is offering $3.4 million in rebates for municipalities to build charging infrastructure.
The EV Charging Program supports municipalities installing new EV charging stations in public places, on-street locations, municipal property, and for municipal vehicle fleets.
Over $3 million is available to Alberta municipalities and non-profit community-related organizations located on municipally-owned land.
"We are going ahead and applying for a grant to hopefully put in a couple of charging stations," Mayor Elisa Brosseau told Lakeland Connect in an exclusive interview on the Morning After segment. "We want to be able to accommodate those who do have electric vehicles to come up this way. And you know, whether it's just coming for visit or whether it's tourists coming in, I think it's really important for the town to be ahead of the game to start thinking about the needs of these new and upcoming different vehicles."
Mayor Brosseau said there are still lots of questions to be asked before the e-charging station becomes a reality in the Town of Bonnyville.
Although Bonnyville Dodge Chrysler currently has an EV charging station, the Government of Canada says that having more charging stations in a community could electrify local tourism. With growing consumer demand for electric vehicles, forward-thinking municipalities are looking for ways to welcome EV drivers. Adding a fast-charging station to the map will attract electric vehicle owners to shop, eat and stay in your community.
Around 12 per cent of Canada's climate pollution comes from cars and trucks burning fossil fuels. Switching to electric vehicles demonstrates your community's commitment to cleaner skies and a healthier climate.
Municipal vehicle fleets will be increasingly reliant on EVs as Canada moves toward 100 per cent zero-emission vehicle sales by 2035.
"We're still talking about you know, where's the best place to have an e-charging station? What kind of adapters you know, it's all-new technology," Mayor Brosseau said. "I think it's going to be a lot of learning but kudos to the town for looking into that for sure."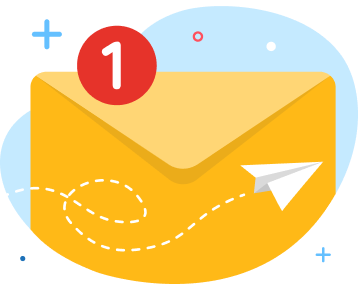 news via inbox
Get Connected! Sign up for daily news updates.