Founder of 2nd Chance Trail Ride to receive Logan Boulet Humanitarian of the Year Award
Morris Irvine, founder of the 2nd Chance Trail Ride is being recognized for his work spreading awareness about organ donors. Image submitted.
Morris Irvine is receiving quite the honour.
The founder of the 2nd Chance Trail Ride will be awarded the Logan Boulet Humanitarian of the Year Award for their organization's work fundraising for organ donors survivors and to encourage people to become organ donors.
Boulet tragically died in the Humboldt bus crash but become an organ donor in 2017.
His story inspired nearly 100,000 Canadians to register and make the pledge to become an organ donor, and the award was renamed in his honour last year.
The Angel's Legacy Project chose Irvine as this year's recipient.
"I didn't believe it. I didn't believe it at all," said Irvine.
'We wanted to help'
The 2nd Chance Trail Ride is a non-profit organization born in 2012 after Morris received a double-lung transplant.
That kickstarted a larger effort to give back and give support to those looking for a transplant, and encourage people to become donors themselves.
It's been a family effort since the very first trail ride with the Irvines and fellow friends and transplant survivors who've come to help as the years have gone by.
"That's how I started it was my wife and myself. My daughter, Sheila and Harvey Nelson. And then it was Tom Mathews. And then the rest of my family jumped in from there," said Morris.
In the past five years, the ride has raised nearly $70,000 a year.
The organization also partners with the Good Hearts Foundation to provide apartments in Edmonton for families and transplant patients to stay while going through the recovery process.
"Just people short on funds that needed just a little extra hand. Not that they are desolately poor or flush with cash, but those that just fall in between the cracks and can't quite reach from payday to payday and run households at the same time. Those kind of people we wanted to help," said Fae Irvine, Morris' wife.
The ride takes place on the Iron Horse Trail on the second Saturday in May every year.
It first started from Lindbergh to Heinsburg, but now goes through Elk Point. The ride is followed by a dinner, a silent and live auction, speakers, and a dance.
What moves people to become donors is the testimonials, which the Irvine's say they receive a lot of.
"People realize that our donations really do work and there are survivors afterward," said Fae.
"A lot of them come back and join our group."
While the speaker vary from year to year, Logan Boulet's parents spoke at this year's event.
"It's such a tragedy that to happen, to get the word out there – that's a big thing.
"I really feel sorry for the Boulets…going and speaking in our thing was…I just couldn't believe it. If it was my son I don't know if I could…"
Irvine will be presented with the award on Aug. 25 at Century Downs Casino and Racetrack in Balzac.
"There's no way I could have done this myself," said Morris.
"With my donor's lungs, I've achieved a lot of things. I have to thank my donor every day."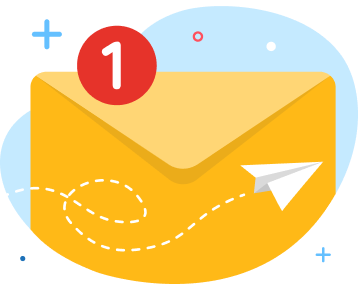 news via inbox
Get Connected! Sign up for daily news updates.