Coalition lobbying changes to Bill C-69 gave new voice to municipal concerns, said Sobolewski
Bonnyville Mayor Gene Sobolewski and Cold Lake city councillor Bob Buckle with the Coalition of Canadian Municipalities for Energy Action in Ottawa pose with Conservative Party leader Andrew Scheer during their series of meetings last week. Image credit: Andrew Scheer's Twitter account. 
Bonnyville Mayor Gene Sobolewski says the Coalition of Canadian Municipalities for Energy Action lobby group had a successful series of meetings in Ottawa last week explaining the impacts Bill C-69 would have on municipalities across Canada.
Sobolewski said the group of representatives, including Cold Lake city councillor Bob Buckle, and Mayor of Wood Buffalo Don Scott, held over 30 meetings with the Prime Minister's Office and federal resource minister Amarjeet Sohi during the trip.
"It was a very informative two days. In fact, the common message we had gotten from everyone was number one how upset they were that a lot of the information we were presenting wasn't presented to them earlier.
"The important message they said was we were boots on the ground and they had no idea of some of the impacts that bill was going to have on Canadian municipalities," said Gene Sobolewski.
Earlier this week it was reported that the Independent Senate Group has put forward 80 amendments to Bill C-69 that would answer some the concerns from industry and lessen minister's ability to subject certain projects to federal reviews.
"Our big message was number one municipalities need to be included – when large projects are undertaking the impact assessment – we need to be named in the bill as a group that can provide information and speak to the bill," said Sobolewski.
"We hit the aspects of sewage lagoons and landfills, which are very controversial on a provincial level, never mind being impacted on the national level and we give them specific examples as to how the triggering in C-69 could elevate from the provincial jurisdiction to the federal jurisdiction. The minister was quite shocked at this revelation because even his handler said that won't impact it."
Sobolewski said this trip might not be the last of the coalition's involvement in Bill C-69.
"We're doing a followup right now with the handlers to see what kind of impact we've had. There may be another opportunity to go do further speaking. It all depends with what happens on the Senate."
The M.D. of Bonnyville did not think an Ottawa trip was worth it, saying it was a waste of taxpayer's money.
"I'm just going off of some of the commentary from the meetings we had with Senators and MPs and they thought, not only was it worth it, but we needed to expand it because we were so late in the game and that's where the heaviest criticisms were levied to the municipal organizations," said Sobolewski.
Any amendments approved by the House of Commons would have to pass third reading in the Senate before June 28.
To watch the full video of Gene Sobolewski speaking on the issue click here.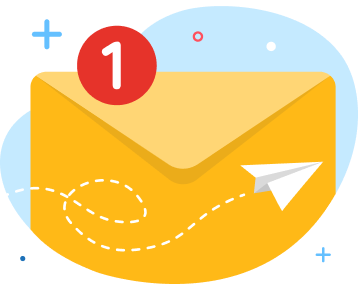 news via inbox
Get Connected! Sign up for daily news updates.