Canadiens clip Lac La Biche 8-1
The St. Paul Jr B Canadiens came out firing Friday night, for the home crowd at the Clancy Richard Arena.  Dyson Roy was the star of the night with a hat trick plus one to make up four of the eight goals for the Habs; he also recorded an assist to make it a five point night for the hometown kid.
Pregame Assistant Coach, for the Canadiens, Travis Rolheiser said the team was prepared to give it their all, "we can't take them lightly and I don't think they'll be taking us lightly. It's going to be a good test for both of us." The last time the pair met it ended with a 6-5 overtime decision, in favour of Lac La Biche. It was a much different outcome on Friday.
Elk Point boy,  Brodin Ference started things off at 4:31 in the first with a goal from Braydon Burak & Nicholas Klassen. "I missed a few games, so it felt good to come back in and pop the first one in for the boys," Ference was out for a few game, due to injury. The Clippers would respond with their sole goal of the game shortly thereafter, from  Isaac Barr. Then it was the first of four for  Dyson Roy. (Ference & Burak on the assist).
1:25 in the second,  Dyson Roy carried momentum to the back of the net, with help from Arron Gagne. It was followed up with goals from  Bailey Lonsberry and Brodin Ference to close the period with a healthy four goal lead. Captain Dyson Roy says it's all about the team, "I'm doing pretty good, but it has a lot to do with the boys. They're all doing their part, it's a full team effort."
Dyson Roy had back-to-back goals, getting his hat trick with help from Nicholas Klassen & Brodin Ference, then accelerating it with an unassisted beauty.  Tyrell Bourk closed the game for the Canadiens with help from Brodie Grykuliak & Piita Manyfeathers, to make it a 8-1 final for St. Paul.
"We played a full 60 minute effort," Head Coach, Joe Young, says the club talked about how to come together to realize their full potential, "we talked about it before the game, we're underachieving, right now and we need to get better. If we have all 20 guys on the same page, playing at the same level, working together, we're going to have success and that's what we saw." Explaining the team's record doesn't accurately display the quality of team they are. The Canadiens are 9th in the NEAJBHL standings with 7-7-1. "Hopefully, this is a momentum builder for us and we can go from there."
The Canadiens are off until Saturday, when they welcome the Onion Lake Border Chiefs to town. Watch live coverage thanks to Seventy Two Developments and Xtreme Oilfield Technologies on Lakeland Connect.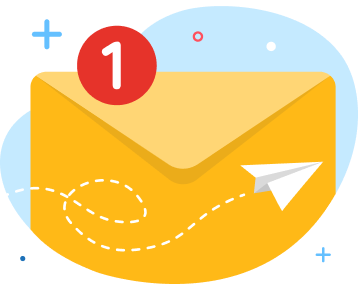 news via inbox
Get Connected! Sign up for daily news updates.