Local Firefighters to Compete in Stairclimb Challenge
Nine Bonnyville Regional Fire Authority (BRFA) volunteer fire fighters will be competing in the BOW Tower Firefighter Stairclimb to benefit Wellspring Calgary. BRFA firefighters have been training for over a month to prepare to climb the 24-story BOW Tower all to benefit people living with cancer, through Wellspring. Craig Wenzel, with BRFA, says the intense training period is near complete with the challenge going down on Sunday.
"We do it in full turn-out gear, as well as a SCBA tank, without air, so that's the only saving grace for us," laughs Wenzel at the idea of climbing the  775 vertical feet over 1204 steps. Last year over 90 firefighters participated, each lining up at the bottom of the BOW tower and entering the structure every 20 seconds. "We go in 20 second increments, so there is passing," Wenzel believes the fastest time from the previous year was around the 12-minute mark, laughing "it wasn't me, I know that much. Just as long as you finished, was the important thing."
"Some wonderful volunteers help us get our gear off," once they've reached the top the exhausted firefighters are able to take a rest and ride the elevator down, says Wenzel, "it is a pretty taxing experience." When completed the men and women are given a recovery snack and the ability to boast their times. "We meet up at one station in Calgary and have a little get-together with all the firefighters." The experience sounds difficult, but it's nothing in comparison to the everyday experience those living with cancer must go through; which is exactly what it's all about, says Wenzel.
Put on your thickest and warmest snowsuit you've got, now layer it with sweat pants and sweat shirt, then put up your hood and a helmet. Duck tape arms and legs to close them shut completely insulate them then throw a 40lb pack on your back then try going straight up. -Rob Hole Bonnyville Volunteer Fire Fighter
"Wellspring is a group out of Calgary and they fund different activities for people, and their families, living with cancer," Wenzel explains the cause moved him enough to climb the skyrise. "It's a really good organization, they run through Calgary and the Calgary fire department has a good relationship with them." According to the challenge site Wellspring "is a warm and welcoming community that provides a comprehensive range of support, resources and programs so anyone living with cancer and the people who care about them can improve the quality of their lives." The climb was initiated by the Calgary Firefighters Benevolent Society, which invites firefighters from all over the province to participate in the event.
"Last year was the inaugural challenge, we sent six of us," Wenzel says heading into year two a few more fighters have signed up, "we have three new ones taking part this year."  The group does individual pledges, but it's a group effort all the same, "there's nothing other than bragging rights for who raises the most money among the guys and gals in the department." Each individual fighter must raise $200 to participate and each are so far well above that benchmark, says Wenzel.
Wenzel and crew have been training at the Centennial Centre and the Fire Training Centre north of Bonnyville. If you would like to donate to the group or a specific firefighter, you can stop by the BRFA hall in Bonnyville.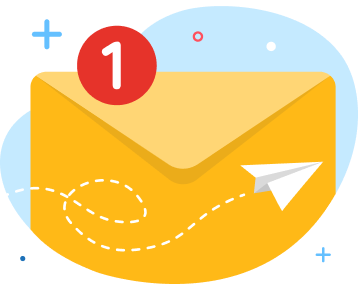 news via inbox
Get Connected! Sign up for daily news updates.