Kehewin Health Centre Receives Renewed Accreditation
The Kehewin Health Centre has received a renewed Accreditation with Commendation from Canada Accreditation. Accreditation means patients can be reassured that if they use the Kehewin Health Centre they will be provided with the same level of care and treatment as they would anywhere else. The celebration was part of a day-long community meeting Community Health Spring Meeting. Tribal Councillor, Ben Badger, says Council has initiated community meetings as a way of "getting back to the tribe" through open communication.
"Historically the communication of the Nation hasn't been healthy," Badger newly elected to Council, explains Chief and Council are working on bettering communication with the residents, "the intend for [the Community Health Spring Meeting] was to improve communication with the members, so they know what services are being provided by the Health Centre, who the staff are, and how it works. A lot of times it's a lack of knowledge that creates negativity; we're trying to create a fresh vibe."
Services offered through Kehewin Health Centre
Clinical & Client Care
Maternal Child Health & Home Care
Community Health Nurse & Licenced Practical Nurse
Addictions Counsellor, Wellness Program & NAYPS Coordinator
Early Childhood Development through Headstart Program
Healthy Living
Communical & Disease Control & Management
Environmental Health & Research
Visiting Services
Physiotherapist
Dental Hygenist
Psychologist
RCMP Victim Services
The five hour meeting had multiple health related presentations. "We wanted to create an open-feel," Councillor Badger explains that people are less-likely to attend Council meeting; which can create some mystery and rumours. "We want to be more responsible to the people. We're elected by the people, so people should know what's going on."
Water Treatment Plant
Emergency Prepareness First Response
RCMP Briefing, including Restorative Justice
Mental Wellness/Community Enhancement
Harm Reduction Strategies
Information on the Good Food Box
Treaty 6: Medicine Chest
The next Community meeting will highlight Education, "we're gathering feedback from the Education system that we have," Badger explains Council is already preparing for the meeting. "We have K-12 on the Reserve and [off-reserve] Post-Secondary. How can we improve communication about what's there?" Kehewin is partners with Blue Quills University, however because of under-funding there is always discussion among the community on which students are able to go. Councillor Badger hopes that through a Community Meeting that decision process will be brought to light.
With a wholistic approach, promote individual, family & community well-being, together with the people of Kehewin, encouraging everyone to choose & maintain healthy lifestyles.
On a personal level, LCN was honoured to be the only media outlet invited to the Community Spring Meeting. Many of the Health Services, Addictions and Crime Reduction programs that were highlighted in the meeting are truly innovative and bring a proactive approach to bettering the community.  LCN will highlight each throughout the upcoming week.
"The reason we wanted to do this, and invite media, is to highlight us, as people," explains Councillor Badger. "You take away race, us versus them, and all the races that are out there. Biologically, it has no concept, we're all human beings, we're all on this earth. Then there's systems that divide us and misinterpretations of each other. The Community Meeting gives a positive image of Kehewin and we are doing things around our health; we can always improve, but we are doing good things."
Councillor Badger explains the dream behind opening the communication barriers, "with our surrounding neighbours, the towns around us, we do need to make this place better for our kids; how can we make it better when they interact with each other. Enhancing that relationship and taking away the misconceptions; and hopefully ending racism."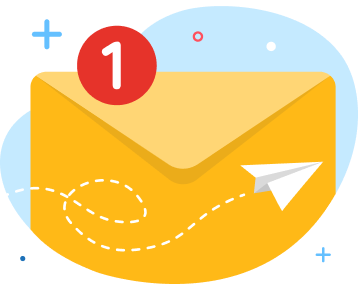 news via inbox
Get Connected! Sign up for daily news updates.