Pengrowth Sells Cogen Facility to Frog Lake Energy Resources
PENGROWTH ENERGY CORPORATION AND FROG LAKE ENERGY RESOURCES CORP ENTER INTO A SALE LEASEBACK AGREEMENT FOR CO-GENERATION FACILITIES AT LINDBERGH
Pengrowth Energy Corporation (TSX:PGF) (NYSE:PGH) and Frog Lake Energy Resources Corp. (FLERC) today announced an agreement for the sale and leaseback of the co-generation facilities at Pengrowth's Lindbergh thermal oil project in Cold Lake Alberta. Under the terms of the agreement, FLERC has made an investment of Cdn $35 million and will own and leaseback the co-generation facilities. The length of the agreement is for a period of 20 years and will provide FLERC with a long-term return as well as the opportunity to directly participate in the operation of a successful thermal oil project.
"This partnership exemplifies the strong working relationship that Pengrowth has developed with the Frog Lake First Nation and is reflective of the Company's strategy of engaging the communities where we operate," said Derek Evans, President and Chief Executive Officer of Pengrowth. "We are pleased to be working together where both parties share in the growth of the business."
"This agreement is in keeping with our goal of delivering long-term value for the benefit of the Frog Lake First Nation community," said Joe Dion, Chief Executive Office of Frog Lake Energy Resources Corp. "Through this partnership with Pengrowth our shareholders will be rewarded for investing in a growth project that is active near the community."
About Pengrowth:
Pengrowth Energy Corporation is an intermediate Canadian producer of oil and natural gas, headquartered in Calgary, Alberta. Pengrowth's assets include the Lindbergh thermal oil, Cardium light oil, Swan Hills light oil and the Groundbirch and Bernadet Montney gas projects. Pengrowth's shares trade on both the Toronto Stock Exchange under the symbol "PGF" and on the New York Stock Exchange under the symbol "PGH".
About FLERC:
Frog Lake Energy Resources Corp. is an oil and gas exploration and production company wholly owned by the people of Frog Lake First Nation (FLFN). The corporation's vision is to "create sustainable wealth" such that "by 2020 we will be recognized for our ability to continuously create business opportunities and deliver long-term value for the benefit of the Frog Lake First Nation and its partners". Currently, FLERC has reached the production levels of 3,000 bopd for both on and off reserve territory.
*Press Release from Pengrowth Energy Corporation
Correction: Please note in an earlier version it appeared to state that Pengrowth had sold the entire facility. The deal is only for the co-generation facilities and not the central processing facilities or any of the associated production.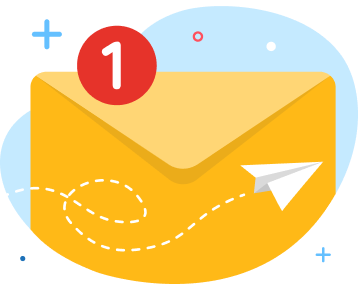 news via inbox
Get Connected! Sign up for daily news updates.