Yaks Stay Alive & Capture Game 3 Win
Everything was on the line for, arguably the best Junior A squad Bonnyville has seen in years, last night in Sherwood Park. Down two games in a best of five series would make a lot of clubs falter, but not the Yaks. Pressure only had them performing better and securing a nice 5-2 win over the Crusaders. Coach Rick Swan says there was a lot of skill, discipline, and some lucky bounces to take the win.
"We got some bounces that maybe we didn't get in game one, where (Zac) Klassen really stole the show; he was their wall and prevented us from getting the success we wanted." In the opening game of the series, the Pontiacs out shot Sherwood Park, 51-33. Coach Swan attributes their loss on Thursday to the Crusaders' net-minder, Klassen. "We talked about it before the game, if you play the right way, eventually you're going to get rewarded. I felt we played three games, that could've went either way."
The game opened with Sherwood Park on the board at 1:05 with an unassisted goal from  Ryan Kruper.  Kyler Hehn answered back with a shortie from Erik Donald at 13:43, but it was the Crusaders who closed the period ahead when  Cameron Brezinski put a goal in at 17:14. "I thought when they got their second goal to make it 2-1, it was how we mentally handled being down. It allowed our character to come out and certainly, that was a big factor tonight."
The Pontiacs came out with fire in the second, led by Derek Brown who put in two back-to-back goals. Brandon Whistle then planted himself in front of the net and put one in at 15:20 to close the second with a 4-2 lead for the Pontiacs. As Brown explains the team figured out you have to get close to the net to get one over on Klassen, "you saw it in the first two games, every time we scored we were going to the net and that's why we scored. That was the message today." Alden Dupuis placed a nice, unassisted, buzzer beater in the net at 19:28 to end the third period and give the Pontiacs a 5-2 win over the Crusaders.
We've got all the momentum, right now. We were believin', even when we were down 2-0. We believe we can do this. We're the team to beat, right now. – #8 Derek Brown Bonnyville Jr A Pontiacs
"We know [tonight] is going to be an equally tough game and we're going to have to earn it," states Coach Swan. Tonight's match-up is 7:00 pm in Sherwood Park. It's do-or-die for the Pontiacs who need a win to force a game five back home at the RJ Lalonde on Wednesday.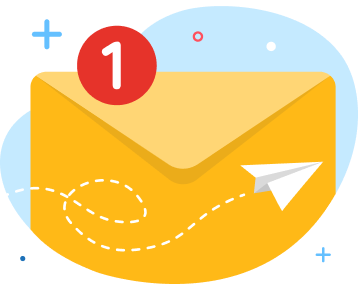 news via inbox
Get Connected! Sign up for daily news updates.