Sails, Rails, & Tails: Lakeland Geocachers Planning Mega Event
The Lakeland Geocachers are planning a Mega Event for this July, and need your help to pull it off. The group needs 300 Geocachers signed up as attending before geocaching.com will classify the largest treasure hunt the Lakeland has ever seen as a "Mega Event". The group is almost there with over 250 participants registered. Councillor for the City of Cold Lake, and member of the Lakeland Geocachers, Vicky Lefebvre, says it's important for people to go on the website and register.
"At geocaching.com, under our registration number GC5ZFA4, we have about 250 confirmed. We've had more people register but that's not what Geocaching is looking at," Lefebvre explains people actually have to confirm with the website. She also anticipates there a lot more people confirmed than what the site reflects, "they only look at one name. So ours (her husband and her) is Team GandV, for example and we're two people, but it only shows as one resistant to them." In some cases there's large families and they're registered as one Geocache name.
"We want people to come and say they'll attend, you don't have to register just yet, but say you'll attend," Lefebvre says it'll help attract more Geocachers from all over the world when the group reaches the Mega Event Status. Even now there are Geocachers from Sweden, Nunavut, and America signed up as attending.
Sails, Rails and Tails is your summer destination for history, culture and geocaching adventures! Come out and join us on July 9, 2016 in Cold Lake, AB. for an adventure beyond your wildest dreams. The WestCan tradition continues in Cold Lake with WestCan6. WestCan is a Canadian legacy series of Mega Events that support rural economic development in Western Canada. – Sails, Rails & Tails
Lefebvre explains the event won't just help Cold Lake, the Geocachers will touring other stops in the Lakeland, including neighbouring communities, St. Paul, Elk Point, Glendon, Cold Lake First Nations, and Bonnyville. Each community is working on something special for the Geocachers to find that will give people a sense of what that community is about. There's an element of surprise to each cache, so these special trinkets must be kept under wraps. "Once all the times and dates are set we'll be putting it up on our website, sailsrailstails.com, and then people can see what they can do and what's out there. That can help them plan their holiday," Lefebvre explains it's the group's goal to help the entire region benefit from this event. "People will be staying in different communities," Lefebvre says the economic trickle effect will be felt throughout the Lakeland. "We have eight people just in our family, and we'll want to go to each community."
I'm just so proud of all these communities coming together – Vicky Lefebvre
Since caches are placed all over the Lakeland, there will be stops at tourist destinations like along the Iron Horse Trail, Fort George Buckingham House, Cold Lake Fish Hatchery, the Museum, and Kinosoo Beach, with fun adventures at each designation planned. To entice even more participants, Lefebvre says the group plans to place Live Caches, which means they are only available for ten days. This will attract the biggest enthusiasts, confirms Lefebvre, "Geocachers will want to go to them because they get special icons on their profiles." The plan is to distribute them throughout the neighbouring communities to help stimulate the economy and have people stopping at local businesses.
Caches in the Lakeland 
Cold Lake 138 – within 10 miles radius 416
Bonnyville 17 within 10 miles radius 287

Glendon 11 – within 10 miles radius 207

St Paul 28 – within 10 mile radius 213

Elk Point 14 – within 10 mile radius 199

Smoky Lake 11 – within 10 miles radius 218

Waskateneau 5 – within 10 miles 108 

Iron Horse Power Trail 1400+
To kick-off the event, "we're going to have an opening for Artisans and Vendors at the event on the 9th, it won't be a trade show, but we want people who are selling souvenirs of the area," Lefebvre says the opening will be a nice way to help the local economy. There will be a Kids' Zone and fun mini-events like caches placed in certain designs, so once you discover them all there will be a special design, like a Christmas tree for example, on your phone's GPS screen.
The Mega Event all leads into the Cold Lake Air Show on July 16 & 17th. To learn more about the event, visit sailsrailstails.com.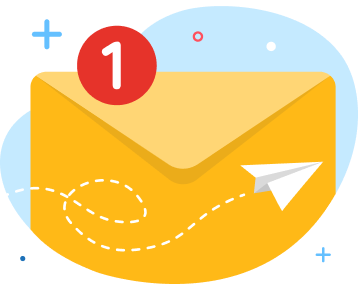 news via inbox
Get Connected! Sign up for daily news updates.