Town of Bonnyville Addresses Safety Concerns on Highway 28/50th Ave
After hearing concerns from residents, businesses, and transportation companies, the Town of Bonnyville is looking at reducing the speed limit on Highway 28. The stretch on road the Town is hoping to reduce the speed for, is on the west-end as the highway enters the Town's borders and into the Town on 50th avenue. Mayor Gene Sobolewki says there's an issue with safety and there has been a number of accidents on that stretch of road.
In a letter, dated November 5th, 2015, from Chief Administrative Officer, for the Town of Bonnyville, Mark Powers, to Alberta Transportation, The Town had asked to reduce the speed from 70 km/hr to 60 km/hr and to paint lines on the Highway to "clearly delineate traffic flows at the existing intersections to indicate that passing left turning vehicles on the right at these intersections is allowed in exactly the same manner as it is allowed at intersections right in downtown Bonnyville; this provision would include allowing vehicles to pass on the left if a car is turning right."
In the letter the Town also requested that Alberta Transportation look into adding passing lanes at the Ducharme Motors Intersection at 59 Street and the Best Western Intersection at 62 Street.
Alberta Transportation response to the Town's request that there was no need for any changes to the current lane structure and speed. Mayor Sobolewski expressed his concern with Alberta Transportation's decision, "in accordance with their standards, [Alberta Transportation] believes that there's not going to be any marking changes. I think we need to respond in some fashion, that perhaps meeting with the regional director."
Essentially, there's a safety issue. – Gene Sobolewski Mayor Bonnyville
Mayor Sobolewski brought up the fact that Town did their homework and with the help of the policing committee they were able to identify a need for a speed reduction and additional lines for that stretch of roadway. "It's gone through the policing committee, it's gone through the community, and our Council. I think it's time we get a little stronger with our request."
The Town must go through the proper protocols and can't simply put up their own signs or paint their own lines, it must be approved by Alberta Transportation, who states in a letter dated Janaury 6th, 2016, that a Maintenance Contractor Inspector came to town and did his own report. The inspector found that the Highway was functioning well, and that there were only a minor collision history. The inspector also noted that the standard for turning lane paint is either a speed limit of 80 km/hr or specific turning lane lights at a traffic stop, neither of which Bonnyville has and thus, does not qualify for those changes on an Alberta Transportation level. There was some concern that the inspector came and to the best of Council's knowledge no one in town, Council, CAO, RCMP, or Community Policing Committee, were informed he was conducting the study.
Assistant CAO, Bill Rogers says the RCMP released stats for accidents in Bonnyville, which support the Town's assertion that the Highway is dangerous, "there's two sets of [RCMP] statistics, one is injury causing collisions in the Town of Bonnyville, the other is for property damage only for the Town of Bonnyville. Statistics basically, indicate that in both cases accidents in the Town of Bonnyville mainly happen at the various intersections of Highway 28 as it passes through town."
[Alberta Transportation] is basically ignoring our concerns and I think we need to ramp up this up – Gene Sobolewski Mayor of Bonnyville
Council moved that a letter be written to the Minister of Transportation, Brian Mason, so he is aware of the Town's concerns and hopefully work together fixing the issues.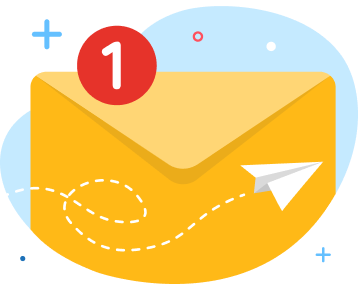 news via inbox
Get Connected! Sign up for daily news updates.