FGM Prepares for Random Acts of Kindness Week
The Town of Elk Point Council has declared February 21st-27th Random Acts of Kindness (RAK) Week to show their support in FG Miller (FGM) Jr/Sr High School's citizenship initiative. Last year, the RAK event, which used to be one day, grew into a week filled celebration.
The week is organized by the student-ran Kindness Committee at FGM. Sherry Bower-Gagne, Family School Liaison Worker at the High School, and along with Angie Phillips, Instructional Assistant (IA), and John Braga, Math Teacher, chair the Kindness Committee. Together, the three oversee the group; but really, it's the students who drive the ideas and plan the events.
The event started as Pink Day, an anti-bullying awareness campaign where students wear pink to show their solidarity and take a stance against bullying. From there RAK sprouted, and last year the school held week-long events. One event in particular sparked a lot of attention from students; Braga snuck into the school early and placed a positive affirmation or motivational sayings on each students' locker, each note was left on a pink post-it, to relate back to Pink Day.
The group, made up of 12 students and the three teachers/administrators, is planning a challenge for this year. The 21 Day Challenge, will start February 1st and serve as a lead into the RAK Week. Each day there will be a different challenge set forth to the kids; for example, say 5 positive things to someone you don't normally talk to or make a new friend or even make a list of things you love about yourself. The final list of challenges is a surprise for the student participants.
Students on the Kindness Committee are a true representation of the school; they vary in age, grades, interests, social status, and family backgrounds. They all joined the committee with a hope to better the school and help every student feel like they matter, they are included and they are appreciated. It's a safe place for students to express what type of change they would like to see in the school and how they believe they can better the school environment.
FGM Kindness Committee Students 
Megan Phillips
Zoe Armstrong
Chyanne Fisher
Kolbie Poitras
Dakota Havener
Guneet Sandhu
Matthew Gormley
Haley Russel
Rachel Zacharuk
Kira Brunner
Ariana Dargis
Erin Duffee
Another fantastic event that will be held during RAK week is a Food Drive. On February 25th, at 6:00 pm, the group, along with the local fire fighters, will be driving around Elk Point, sirens and lights on. Grabbing the public's attention and collecting non-perishable food and cash donations. The food and money raised will stay in the community and go to the local food bank, in Elk Point. The Kindness Committee wants to give residents a lot of lead time to have donations ready for the event.
The committee will also be collecting gently worn jeans for the Teens for Jeans drive. Teens for Jeans is a student run pants drive for the homeless. Jeans are the desired pant because of their durability, warmth, and ability to suit many body types. The group will also accept leggings, cords, slacks, and other durable pants. Last year, the first year the group participated in Teens for Jeans, over 500 pairs of jeans/pants were donated.
If you will not be home in the evening of the 25th and would like to donate to either the food drive or Teens for Jeans, you may drop your donation off at FG Miller during RAK Week.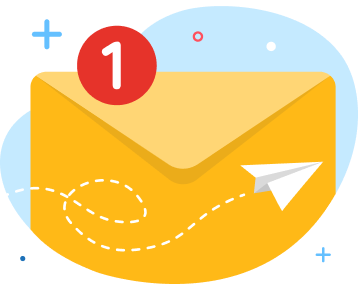 news via inbox
Get Connected! Sign up for daily news updates.