Pontiacs Celebrate Return from Christmas Break with Double Header Wins in Drayton Valley
The Pontiacs took the ice for the first time since December 19th over the weekend and didn't let the Christmas turkey weigh down their skates as they took double header wins in Drayton. Head Coach of the Bonnyville Pontiacs, Rick Swan, said the Thunder are a hard-working team and made sure the Pontiacs earned both wins.
The first of two games versus the Thunder, the Pontiacs kept the scorekeeper busy with a 7-1 win. Erik Donald from Brad Bigsby lit up the board first at 6:56 of the first, it was less than a minute later, at 7:38, when fresh back from World Jr A Challenge glory, Brinson Pasichnuk  popped in his first goal of the weekend. Charlie Gawlicki and Derek Brown picked up apples on that one. B. Pasichnuk's second point of the evening came before the Thunder could answer for the first two Yak goals at 9:26, when he got the assist, along with Kyler Hehn, on a goal from Chandler Klein.
"We executed extremely well," beamed Coach Swan, "our structure in our defensive zone was excellent, we had maybe two breakdowns all game." One of the breakdowns came in the first at 10:01 when Drayton Valley's  Jordan Taupert snuck one past goalie, Olivier Charest with the help of Austin Yaremchuk  and Jordan McConnell. "We were finding ways to support the puck in all three zones," explains Swan, who says the team really benefiting from a huge start in the game and were able to bounce back quick after the Thunder's sole goal of the game. "To be able to put them on their heels and get those first three goals, really helped us take over from there."
The Pontiacs waited 32 seconds to let the home Drayton Valley crowd's cheers die down from the goal to light it up again at 10:33 from Brown, with the assists going to Gen Bryshun and Bryan Gerstenfeld. Coach Swan says he instructed the boys to make the most out of the first ten minutes of play, "I'm very happy."
Drayton Valley's Head Coach, Mike Mueller, must've game the Thunder an epic speech during the first intermission, because the guys were able to rally back and keep much of the second scoreless. However, at 17:45,  Alden Dupuis put in the only goal of the period from Josh Borynec. Dupuis, who's been working on his backhand, says he saw a little hole and was able to pop it in.
Josh had the puck, coming down the ice. Kinda did a crossing job, took it to the net, did a backhand shot and put it over his shoulder – Alden Dupuis #22 Bonnyville Jr A Pontiacs
Dupuis said the Yaks were focused on maintaining that strong lead, "we knew we had to have a strong start to the second half of the 2016 season. We had a couple hard days of practice before and I think that put us in the right mindset to play."
A mere 17 seconds into the third Zach Mills  would get a goal from the brothers, Pasichnuk, B. Pasichnuk and Captain, Steenn Pasichnuk. Three minutes later, Brandon Whistle would get the final goal of the evening, from Bryshun and Klein. Dupuis explains the depth of the team, "we don't just roll one or two lines, every line contributes. It really makes a big difference, everyone line gets the same amount of rest and no one gets overextended out there.
We can't let it get to our heads, tomorrow's going to be a harder game and Drayton Valley's gonna come out even harder – Alden Dupuis #22 Bonnyville Jr A Pontiacs
The Yaks to the ice, Sunday, for night two versus the Thunder. 20 year old, Oliver Charest, would record a shutout and pick up a game star for his efforts. Charest, a product of Quebec, joined the squad a little into the season, has a save percentage of .914. Head Coach Swan says it wasn't just Charest who was on fire tonight, "I gotta give credit to [Drayton Valley's] goaltender, a young affiliate. It would've been a lot worse tonight with the offense we created." Thunder's Devin Reagan stopped 33 of 37 shots on net for a 4-0 loss to the Pontiacs.
"We make sure we play the game the right way in all three zones, and I think that attributed to making it an easier night for our goaltender. Oliver [Charest] did come up big for us, he made some big saves, but over 60 minutes, our guys did a heck of a job making sure shots were outside. The ones that Oliver did have to chase, he was able to vacuum it up with very little rebound." Coach Swan explained how pleased he was with the Pontaics' defensive game.
Offense came alive just seconds before the close of the first, at 19:49, with a power play goal from Hehn off Dupuis and Zach Mills. Mills would be on every goal of the night, with another assist with Dupuis 43 seconds into the second. Newly acquired,  Ben Mack, got the Gino.  Mills would use Dupuis and B. Pasichnuk at 11:00 and at 14:19 in the second he'd get a power play goal from  Dupuis and Bryshun. "I definitely feel like I'm progressing in my play," said Mills, post-game, "my confidence is getting higher. I feel like, our team is starting to get the same confidence, too."
We just try to keep it simple, keep to our structure and do what we know how to do – Zach Mills #10 Bonnyville Jr A Pontiacs
The Pontiacs will have some great momentum to ride into a tough weekend ahead of them, on the road. The boys play Lloydminster on Friday and Spruce Grove Saturday.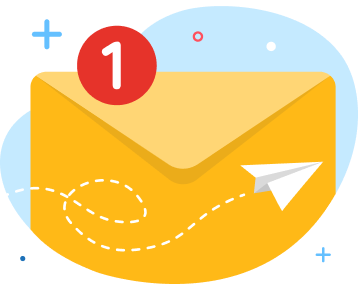 news via inbox
Get Connected! Sign up for daily news updates.