Renegades Coach Kevin Sartain says Home Field League Championship is his Unicorn
The Bonnyville Peewee Renegades are closing up the regular season this week, Sartain reflects on the amazing season the squad has had, "we beat the number one team last weekend!" Defeating the number one Lloydminster Colts was an early goal Sartain had after the season opener, "they beat us, the first game of the season, 34-15. Since then, we've been undefeated."
"We faced the Lloyd team last weekend, and they were undefeated, but it was a tough-fought game. The boys on our team fought hard. They were givin' 'er. They played like pros. Brian Walsh (long time teacher, football coach and namesake of Walsh Field) was there and he was amazed by the effort that was put in. From the first whistle to the last, it was like watching the NFL out there!" The pride coming from Sartain is unmistakable, "they didn't stop, they didn't quit! Not one play during the entire game and we won 28-12!"
"They were tired, hurt and bruised," Sartain explains that not one kid complained, the opposite in fact, "on Monday night practice they were showing off their bruises," like war wounds. The Renegades are mainly comprised of 12 year olds, but you'd never know from the effort and strength they bring to every match.
"We're now 4 and 1, we're tied for first, we play the other Lloydminster team this weekend, in Lloyd and that's our last regular season game," from the stats, and previous games played Sartain is confident his team will pull out a win, but even if they don't, the match is really doesn't mean much as they have already secured home field for the semifinals.
The point differential all but secures Lloydminster Colts the finals, should the top seeded Lloyd team win this upcoming weekend and make it past the semifinal round. Sartain suspect this will more likely than not happen. "The way the tie-breaker works, because they won a game against us and we won one against them, the league goes off points and they had more points this season than we did."
"That's my unicorn, home field league championships. That's what I'm gunning for." Sartain says he captured his first unicorn of the season at the Scott MacDonald Memorial, "that was my unicorn. Three years, never won it. Now I won it!" Hosting Provincials is another goal of Sartain's but looking to the more immediate future, the coach has his eye on a home field league championship game.
"Remember that for next season!" Sartain near guarantees that he'll capture the elusive unicorn next year. "I think Bonnyville will be strong for the foreseeable future. I can't see us not being a powerhouse in the Northeast Division."
The Renegades will bring the action to Walsh Field in Bonnyville on November 1st at 1:00 pm.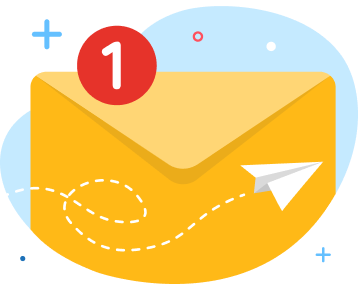 news via inbox
Get Connected! Sign up for daily news updates.