RCMP Out in Full Force for Thanksgiving Weekend
Alberta's RCMP and Sheriff's Traffic officers will be out on the province's roadways this coming Thanksgiving weekend participating in a Canada-wide campaign designed to remind motorists that public safety is the goal behind all traffic enforcement initiatives. Sponsored by the Canadian Association of Chiefs of Police, Operation Impact will see law enforcement agencies across Canada out in force from October 9-12th with a focus on detecting impaired and distracted drivers, speeders and those not wearing seatbelts. The annual campaign takes place on the Thanksgiving Weekend, a time when the risk of collisions increases due to heavier traffic.
"Avoiding a ticket is the first thing that comes to mind for most drivers when they spot a traffic officer out on the road," said Superintendent Ian Lawson, Officer-in-Charge of RCMP Traffic Services. "Our goal is to get motorists thinking about why we are out there on a Thanksgiving weekend, when we could be home with our families. It's not because we like issuing tickets, we are out there to make an impact."
To date in 2015, there have been 172 fatal motor vehicle collisions on provincial highways and roadways within RCMP jurisdictions in Alberta, resulting in 193 deaths. The RCMP has already laid 41 charges in relation to these collisions, with many of the investigations still ongoing.
There were six traffic deaths on the 2015 Labour Day Weekend.
Since Labour Day, 16 people have died as a result of collisions.
There were three traffic deaths on the 2015 August Long Weekend.
There were four traffic deaths on the 2015 Victoria Day weekend.
PLEASE NOTE: These numbers do not include traffic fatalities that have occurred in other Alberta police jurisdictions including Edmonton, Calgary, Medicine Hat, Camrose and Lethbridge.
"Thanksgiving is a time when folks are thinking about all the good things they have to be thankful for," said Alberta Traffic Sheriff Superintendent James Stiles. "We also want them to do all that they can to protect the things they hold dear – by driving sober, buckling up, slowing down and keeping their eyes on the road."
An increase in traffic volume over the weekend may increase travel times. With the harvest still underway in some parts of the province, motorists can also expect to see farm equipment on rural roads. Driver frustration in the face of slower traffic flow or unexpected delays can result in motorists taking unnecessary risks like speeding, unsafe lane changes and non-compliance with passing road markings on single-lane roadways. As the autumn days get shorter, police are also reminding motorists to keep a careful eye out for cyclists, motorcyclists, and pedestrians. They should also be prepared to react to wildlife along the roadsides, especially in the early evening and morning hours.
*Press Release from Alberta RCMP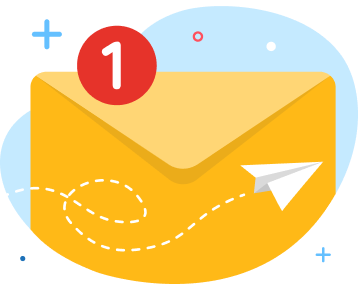 news via inbox
Get Connected! Sign up for daily news updates.