7 Year Old MS Ambassador Griffin Purdy Hosts First-Ever Toy Car Show
On August 27th, 2015 the Lakeland MS Society, in conjunction with local A&W restaurants hosted the Annual Cruisin' to End MS Fundraiser. While each location hosts a fundraising Car Show, Bonnyville's A&W did something really special, thanks to 7 -year-old MS Ambassador, Griffin Purdy. The first-ever Toy Car Show was held.
Griffin's father, James Purdy, who was diagnosed with MS in 2008, says it was all his son's idea to host the event. "It was little Griffin's idea. We've always done the Car Show and this was the first year we did the Toy Car Show. He just loves car shows, and we were at the A&W one last year and he was actually one of the judges. He said why can't I bring my own cars? Why don't we have a kid show?" James said they went from there, "he loves cars and has a ridiculous amount of cars. So we sat down in the summer and figured out how we were going to do it,"
Griffin came up with the entire concept and the various categories for the show, which included any type of car was able to be entered, a maximum of five cars per owner and that every car would be judged and receive a prize. The kids' each had to pay an entry fee, "the kids were paying a dollar a car, something from them. So they weren't just entering this contest. I think that meant a lot to them too. It was neat how some of the parents did it, you could tell that the money came from that kid's piggy bank. It was neat to see that."
"It was a phenomenal idea, we had 71 toy cars," says James. Everyone who entered received a Hot Wheel car as a prize, which was another one of Griffin's great ideas. "That was Griffin's idea," says James, "everyone who enters better get a prize." As for the judging it was "People's Choice" style, "we gave everyone a piece of paper and they wrote their favourites."
The Toy Car show wasn't specific to kids, James explains, "adults brought their toy cars too, I did." Among the entries were cars, planes, and lego. "There were some wicked cars," James says, "these kids were so excited about their cars." It was a neat way to get the kids involved in the event, "It's one thing to go to a car show with your mom and dad and see some cars, but this was cool. The kids' had their own, they set up around the table and were excited to show their cars."
"Griffin was excited, which got our own girls, his younger sisters, excited," James explains how it infectious Griffin's attitude towards the event was, "so little Layla, she's only 2, and she had a Barbie car there, proud as could be." Layla wasn't the only toddler entered, "there was another little girl there, 2-years-old too, she brought her toddler car and it was perfect. Just anybody could bring something. Griffin wanted it to be any kid, whatever they had could be involved." Including everyone was really Griffin's theme, "it was cool seeing the girls involved, around the cars, talking car talk."
"We had a phenomenal day. It's really a weather dependent day, nice weather the people come out, and we had 41 real cars in the real Car Show. That was the most cars they've ever had for that! And this was the first year they've ever done the Toy Car Show. " The Toy Car Show will be back next year confirms James, "we had such a good response. Next year I'm sure we'll have well over 100 cars. It had such great response I can't see it do anything but grow."
"A&W was packed, I've never seen that many people there for the event," James who's attended the events since becoming a part of the Lakeland MS Society in 2009. At the event A&W offers $1.00 from every Teen Burger sold, which was 751. On top of that donations were made throughout the day and there were entry fees for both car shows. The totals from the entire event are being tabulated and should be released shortly. You can follow Griffin, his Dad, James and the whole Purdy families' adventures on Facebook, MS Ain't Purdy.  To find out more about The Lakeland MS Society and its fundraising efforts visit, The MS Society of Canada at www.mssociety.ca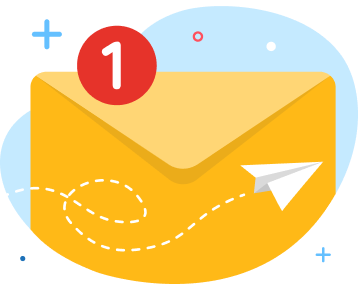 news via inbox
Get Connected! Sign up for daily news updates.