Construction on 51st Avenue Behind Schedule
Drivers, pedestrians, and business owners are frustrated with the construction process on 51st avenue in Bonnyville. The roadway has been tore up since early spring, and there is no sign of the road being completed by the expected timeline, of August 30th.
Mayor of Bonnyville, Gene Sobolewski, says the construction was the hot topic at August 25th council meeting. "Probably one issue that has really evoked a lot of emotion from the residents in Bonnyville, or any user and commercial business." Mayor Sobolewski says the main problem is with the post office – TD bank corner that has had access cut-off for two months.
Mayor Sobolewski says council discussed the construction process at length,  "first of all, kudos to the community. Yes, we understand the frustrations. But they do see the bigger picture and they are unbelievably patient." Despite the patience, there was an underlying plea, says Mayor Sobolewski, "we need to get this thing open and at council we get it."
Mayor Sobolewski says the town had hoped for a more seamless process, "when we started this program we wanted work to be done in and out. We wanted minimal disruption and essentially we've gotten the opposite." Sobolewski says the town did their part to ensure a speedy job, "we hire experts to make sure these sorts of things don't happen." The town has been understanding on the delays to a certain point, the mayor explains, "it takes time to put a pipe in a ground and it takes time to build a road. But the inability for people to access businesses," is a bigger problem.
Mayor Sobolewski further explains, "when you're doing a revit in residential it is certainly different from doing a revit in a commercial area." Right in the heart of the construction is Brosseau's Department Store, The Post Office, The TD Bank, JD Collision, and countless other businesses that have been disrupted by overflow parking and increase in traffic trying to divert the area of construction.
"We've got a number of businesses that have been very, very patient," the Mayor says. However, patience is wearing thin, "a lot of people could see the rocks and the dirt was just drying out and nothing was happening in terms of activity in that particular stretch of road."
Mayor Sobolewski says the effects trickle down to other areas of town too, "all the destruction that's going on the alleys and little roads, they're taking a real beating now."
Council is not taking the issue lightly, Mayor Sobolewski says, "council has gotten really upset Administration has really came to the plate and put their foot down." Although there will not be pavement until mid-September, the Mayor says council is working to get that roadway open.
"Essentially, there's going to be some staging with these roads," the Mayor explains, "the underground should be done by the end of the month." Mayor Sobolewski says this is quite a bit behind schedule, "last time we looked at it, the project was supposed to be completed by August 30th, that's not going to happen. We took a look at the schedules that are signed up in the contracts. They've had some weather delays, they've had some other delays trying to get specifications from third parties."
"We want that road open, if we can't have asphalt, we'll put up with a little bit of potholes. But we want that road open. We gotta get access." The Mayor says that particular roadway is crucial at this time of year, "particularly now that the school season is starting. 51st is a very important corridor in the town, as is the main street. Access to those businesses is integral."
To sum it up, Mayor Gene Sobolewski says the best laid plans often go awry, "what we were told a year ago, when we decided to use this particular methodology didn't come to pass. The next phase of this project will certainly be done differently."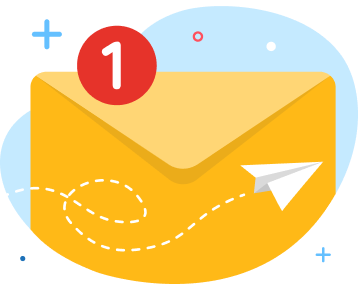 news via inbox
Get Connected! Sign up for daily news updates.