Ambulance Service Continues to be an Issue In The Lakeland
The City of Cold Lake is frustrated with the lack of adequate ambulance service in The Lakeland. There has been dispatching and scheduling issues with the service since Alberta Health Services (AHS) took over the service in April of 2009.
One of the major concerns of the dispatching done from a central location, Edmonton, is the dispatcher is unaware of the The Lakeland's town's various proximity to each other and AHS is unwilling to utilize additional ambulances that are at their service.
Mayor of Cold Lake, Craig Copeland explains, "on August long weekend, on the Saturday, the city of Cold Lake and surrounding area was without an ambulance for quite a long of time. Then again last week, Thursday, the city didn't have an ambulance to cover the city of Cold Lake."
In those cases, where a municipality is without an ambulance, it's referred to as Code Red. The City of Cold Lake has previously attempted to bring the issue to the attention of the provincial government, most recently on July 21st, 2015. However, there has yet to be a response from any provincial representative.
"We've written letters to the Minister in regards to this and we haven't received anything back from the Minister's office. We want the people in the area to be aware of what is going on in our area," Mayor Copeland explains the lack of attention The Lakeland is receiving.
"This problem doesn't seem to go away," the Mayor says, "the response we're getting from senior bureaucrats, at Alberta Health Service with EMS, is that when Cold Lake is without an ambulance and they have to task Bonnyville to come and cover Cold Lake, for example. Alberta Health Services policy is they're okay with the 20-25 minutes it takes an ambulance to come from Bonnyville to cover Cold Lake. Alberta Health Services is okay, with that length of time that we don't have an ambulance in Cold Lake."
Mayor Copeland believes there is a much better solution, and that is for AHS to utilize the fourth ambulance Cold Lake has. "Instead of dispatching the fourth ambulance that the Cold Lake Ambulance Society has on contract to Alberta Health Services,  for $100 an hour, they would rather try to find another ambulance outside of our city to use."
The fourth ambulance Mayor Copeland speaks of is at the Cold Lake Ambulance Society's disposal, however AHS as Mayor Copeland puts it, "doesn't want to engage for $100 an hour." He further explains, "Cold Lake Ambulance Society has a contract with AHS that they provide three ambulance. Every service also has what's called a back-up ambulance in case AHS wants it. Cold Lake Ambulance Service is just over $100 an hour and dispatch instead of engaging the fourth ambulance, chooses to find another ambulance somewhere else outside of Cold Lake."
In cases of transfers, such as patients needed to go to Edmonton, ambulances often get stuck in Edmonton once arriving with a patient. The ambulance will drop the patient off at the hospital, then it will appear to the dispatcher that the ambulance is available and in Edmonton. From there oftentimes that ambulance is called out for jobs in Edmonton, leaving its home location without an ambulance for an extended period of time.
This poses an even bigger issue when Bonnyville and Cold Lake are out of ambulances. "When Bonnyville and Cold Lake don't have an ambulance, they will find an ambulance available and sit it in Ardmore to cover both Bonnyville and Cold Lake," Mayor Copeland explains. "We have Code Reds in both Bonnyville and Cold Lake and the solution is to put an ambulance in Ardmore, instead of triggering these back-up ambulances," the Mayor says flabbergasted.
This issue isn't only effecting The Lakeland, says Mayor Copeland, "across Alberta, this is the issue. The communities sometimes have no ambulance. My argument being, you would never expect that from the RCMP or the fire department. When you call 9-1-1 you're expecting an ambulance that's going to be dispatched asap and get to you quickly."
In 2014 over 200 hours of Code Red were documented in Cold Lake, to which the Mayor says is "unacceptable."
Mayor Copeland says the problem isn't a result of any particular political party, "it wouldn't matter if the PC government, now it's a NDP government, it doesn't matter. The system is broken and something has to change, it's putting people's lives at risk." The Mayor suggests the public to lobby their MLA representative and get the word out on the issues that are affecting The Lakeland.
Without any satisfaction from the provincial government, Mayor Copeland says council has some decisions to make. "A long time ago, before AHS took over ambulance dispatch and service in Alberta, The City of Cold Lake funded the ambulance service so there would always be one ambulance in the city. Since AHS took over there's no guarantee of that. Council is looking at options of where to go next, because it's not getting better."
"Call volumes have increased over the years and the number of cars that we have contracted to AHS have no gone up with the number of calls. They need to spend more money on rural Alberta," the Mayor proclaims.
The City of Cold Lake Councillors will look internally to see what they can do legally and "work with Cold Lake Ambulance Society to see if we can put a fourth car back," Mayor Copeland says. "You call it two-tier medicine, people wonder why private medical is popping up all over Alberta, it's because the system is forcing this to occur. It might mean The City of Cold Lake will have to find that fourth car."
That wouldn't necessarily result in higher taxes, explains Mayor Copeland, "it means you're allocating your budget for something that's supposed to be a provincial matter."
It's a problem that's plague The Lakeland for years, says Mayor Copeland, "our council has argued for years that up in this area you're not seeing the provincial dollars being allocated to this area. Our area is being forgotten in a huge way."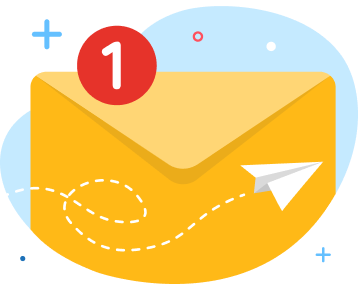 news via inbox
Get Connected! Sign up for daily news updates.