Aaron Prichett Brings The Rowdy to Bonnyville
Canadian Country music star, Aaron Prichett will be in Bonnyville for Extreme Mudfest on Saturday, August 22nd, 2015. It seems fitting for the singer, known to bring the rowdy to country, to be playing a demolition derby. Aaron Prichett will be hitting the stage prior to Canadian Country group, The Road Hammers.
"If people know The Road Hammers' show, then they know we both like to get a little rowdy, a little bit crazy," says Prichett, who admits he's always been a little on the crazy side. "I remember starting out and playing the little clubs in Vancouver and throughout Alberta. Some nights, you know Monday or Tuesday night, we'd be playing and three or four people are there, and we're still up on stage, the whole band, jumping around getting crazy." Bringin' it has been a trademark of Prichett's career, "it's been that way for almost 20 years now and here we are playing in small town Alberta and looking to be jumping around on stage there too."
Surprisingly, Aaron Prichett was not one of those kids who was always in the ER or sporting a cast, "I dunno why, but my body was always really resilient to some of the things I did." Prichett recalls one of the dangers of his childhood with an old buddy, this incident he admits he hasn't shared with anyone before, "I remember we were about eleven years old, we would jump off the top of his trailer, I dunno why, and land on our feet. It was the weirdest thing," Prichett adds with a chuckle, "you know that's 12 feet up." Despite the air acrobatics Prichett says he's never broken a bone. "I played hockey at a pretty high level and I never got seriously injured doing that either." Prichett's body was made to cause trouble, "I rode my bike from 8 am to 8 pm every day in Northern British Columbia and even that, never seemed to get hurt." Prichett says he's adapted that fearless lifestyle to his show, "I've taken that attitude and put it on stage."
Prichett grew up in the small town of Terrence, BC and says he's thankful for his small town roots. "It's been a huge part of my career. Even though I listened to a lot of rock n roll as a kid, I found my roots when I listened to county. Country hit home, it was where I was from." You can definitely hear the rock backbone in Prichett's country, he was influenced by the rough 90's country stars, Randy Travis, Dwight Yoakham, Clink Black and Garth Brooks. "I've taken a little of the rock n roll side I had as a kid and put that into my show."
Prichett says to the small town kid trying to make it big, "make sure you know what you're getting into." The music industry is a lot of fun explains Prichett, however there's always another side, "there's always somebody there trying to knock you down and making your career a little tougher than it needs to be." Talent shines through, Prichett continues, "be resilient and have some tenacity and focus on what your goals are. If you do have talent, it'll show. It's just a matter of sticking with it and believing in yourself."
On the front page of Aaron Prichett's website is the quote, "I love being able to have that one on one connection with my fans."  That statement holds true to every show and every interaction Prichett has with fans. "I think it's because I'm a huge fan of music itself. I'm a huge fan of county music and I'll go to any show, even at a festival I'm at and I'm opening a huge show, say Tim McGraw, like I did last year, I'm a huge fan. I wanna have that connection with the fans of my music, so they don't feel like I'm above them, because I'm not. I don't feel like that at all, I feel like I'm one of them. I try to connect with them as much as possible, through social media, through live shows and through autograph signings." Prichett says signing autographs is one of his favourite parts of being a performer, "people ask me all the time, 'are you going to do autographs?' and I say 'of course'. If I can, and there's only been a few times I absolutely can't, I try to connect with them after the shows, and meet them. I want them to know I'm a human guy and I'm a fan of them, as much as, they are a fan of me."
Prichett's latest album is a greatest hits compilation, Body of Work, which is available online. The singer says it was tough to narrow it down, "it took a long time to figure out what songs I wanted on it. I choose 16 and I think there might be a second edition someday." Prichett says the new album is first. He is currently working on some new material and in between shows finalizing songs and putting the finishing touches on the album, which he expects will be available in 2016, with new music on the way in the fall.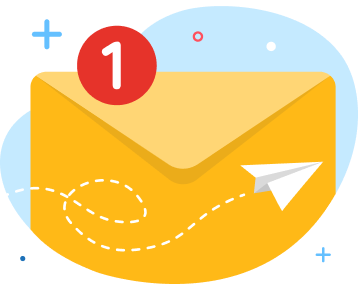 news via inbox
Get Connected! Sign up for daily news updates.