Rae Croteau Jr. Happy to Race in Front of The Home Crowd
It's been a few years since Rae Croteau Jr and his wife Allison moved their family from Bonnyville to Sundre, Alberta to further their ranching dreams, but the Chuckwagon Driver still considers Bonnyville his home.
"Born and raised here, it's too familiar spending 30 years of your life driving up and down the streets, going to the stores, knowing the people," Rae Croteau Jr. explains with a hearty smile on his face, "you grow up playing a lot of the business owner's kids, playing sports and whatnot." Rae explains how great it is to see the community grow, "a lot of them have taken over the family company and it's great- a small town feel."
Rae is in town for the Annual Bonnyville Pro Rodeo & Chuckwagon Association Championships. Rae is a third generation driver, who rides the same outfit his father and grandfather before him did, The Rainbow Wagon. Rae has an edger name for his wagon, "The Badass Rainbow". Which you can follow on Twitter @RaeCroteau. Rae's great at keeping fans, friends, and family informed and up-to-date on Twitter.
We caught up with Rae the day after opening night in Bonnyville. The Badass Rainbow wasn't too pleased with his time, 1:19:23, which put him in 30th position nearly a full 5 seconds behind the top time recorded by Luke Tournier. "We got stuck out wide," explains Rae, "it's a long trip going 3-4 wide around the track." Rae says for tonight's race, "we gotta take advantage of our 1-2 barrels and make them count and make up some time."
Rae says the fans make it electric, "it's great seeing the crowds, there's great fans here in The Lakeland, you can tell there are wagon lovers." The home crowd comes alive when Rae hits the track, "it's always a lot of fun." A little different when you have familiar faces in the crowd, "a little more pressure," explains Rae, "you wanna always do good in your hometown, come here trying to win it." "We're gonna go for it here the next few days."
"We like coming here, a lot of friends and family come down to watch," says Rae, "Grandpa Rae's still here, so we bring him out to see the horses and things like that."
Rae's not the only performer in the family, his daughter Cora opened up the races at 10 years old she's an amazing Trick Rider. "She started when she was around 4 and it's been her thing ever since."
"You know for a young kid it's important to be mounted good and be on a safe horse and a horse that's gonna let them pursue and train and do their job well." Rae and wife Allison supported Cora's dream, "she's dedicated and that's her love and joy and we throw it in front of her and let her have it." Cora will be performing before the races every night, as well as, part of The Young Guns group which will perform before the Rodeo on Saturday.
As for the season, Rae says, "it's kinda been a different season for me, no peeks and valleys." The driver says it's all about making the cut for The Calgary Stampede next year, "we gotta get some good runs put together for the rest of the year and qualification for Calgary."
"That's your main goal every year, that's where the big money is and the big sponsors – and it's the funnest place to race!" proclaims Rae – Other than Bonnyville
You can catch all the action live from The Bonnyville Pro Rodeo & Chuckwagon grounds, races at 7:00pm Friday and Saturday. The Pre-show featuring Rae's daughter, Cora starts at 6:30pm. The George Normand Memorial Championships Finals take place Sunday at 2:00pm.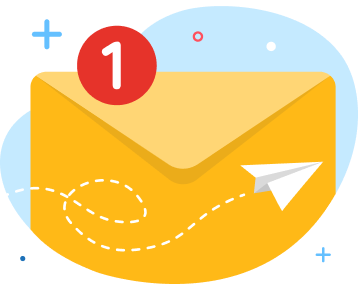 news via inbox
Get Connected! Sign up for daily news updates.