Too Many Code Reds in The Lakeland
On July 21st, 2015, Cold Lake City Council agreed it would write a letter to Alberta's Health Minister, Sarah Hoffman. The City wants to voice concerns over issues concerning the ambulance service in the area, particularly the increase number of "Code Reds".
A Code Red is when a municipality is without an ambulance within the limits for any amount of time. There has been an increase in Code Reds over the past few years, since the Centralized Ambulance Dispatch service was adopted by Alberta Health Services.
With the Centralized system, dispatchers aren't able to see how many other ambulances are in certain communities, just the area. This causes issues because a Cold Lake ambulance could be dispatched to call, leaving no other ambulances in The City. The ambulance could then get called to transport a patient to Edmonton, leaving Cold Lake in a state of Code Red for a long duration. Once in Edmonton, the ambulance could then get called out on Edmonton jobs. The service only spots closest available ambulances and doesn't note that the ambulance originated from Cold Lake and needs to return to service that area.
In many cases, by the time an ambulance has transported a patient to Edmonton and serviced calls it has been dispatched on, it returns to Cold Lake running off overtime hours. The ambulance workers and EMS staff have timed out before even returning to Cold Lake. Causing higher costs and lower morale among staff.
Mayor of Cold Lake Craig Copeland is hoping that by The City writing the Health Minister there will be some resolutions to these issues. "It's happening over all Alberta, but certainly in Cold Lake," Mayor Copeland explains, "we've had The Cold Lake Ambulance Society and the ambulances that service The City have been out of The City quite a few time in 2015 and 2014 where there's not an ambulance in our city available." It's not just a Cold Lake problem, explains the Mayor, "it happens down in Bonnyville also and a lot of it has to do with dispatching."
"Dispatch doesn't seem to want initiate the forth ambulance that's available in our area through Alberta Health Service," Mayor Copeland describes some of the problems, "our ambulances get dispatched when they're in Edmonton. When they transport a patient, they get dispatched to go on calls in the greater Edmonton area."
"It really puts a risk for the rural area to have an ambulance not come back into our community," states Mayor Copeland. "We really want to make the Health Minister aware that we have some pressing issues up here and we need to address these Code Red situations, which are putting people in Cold Lake and area in jeopardy."
Mayor Copeland says residents can do their part, "I encourage everyone to write their local MLA and the Minister of Health and says we need to address the state of ambulance service in our area." Mayor Copeland fears for the worst, "I believe it's putting people's lives at risk."
You can email The Honourable Sarah Hoffman, Minister of Health at  [email protected].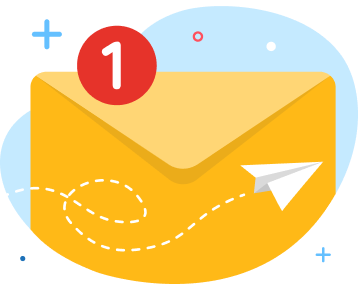 news via inbox
Get Connected! Sign up for daily news updates.