Survivor Lakeland Raises over $32000 for Kiev's K Hi
From July 14-17th, 19 Castaways battle the elements and each other for the title of Survivor Lakeland and a $5000 grand prize. The event was for a great cause, to raise money for a popular summer camp on  Moose Lake, Kiev's K Hi. After, five days and an online auction, Survivor Lakeland raised just over $32 000.
This year was really special for the camp, Kiev's K Hi is celebrating 50 years in operation. The summer camp's philosophy is "Kid's First," says Director of the camp, Linda Boser. They want every kid to be able to experience summer camp and be involved. The camp is relatively inexpensive, for 7 days and 7 nights the fee is only $175.00. Keeping the costs low allows many campers to stay for weeks-on-end, and parents have noted that the fee for the sleepover camp is less than the cost of 8 hours a day of child care for a week.
Linda says the age of the camp is taking its toll and the money raised from the five-day Survivor Lakeland event is already earmarked. "A huge chuck of it is going to a new pier and a new floating dock," Linda explains the cost, "it was about $30 000." That takes a large portion of the over $32 000 raised from the event.
The event was very positive for the campers days Linda, "the kids were very excited." Linda explains some of the kids helped out the Castaways, who weren't allowed outside help, food or influence, "they really had fun sneaking them cookies and juice." Campers quickly picked favourites to win the event and "really enjoyed watching the challenges," said Boser.
The event has been invited back to the camp for next summer, whether or not the money raised goes to the camp next year. Survivor Lakeland is made up of a committee of ten members who decide annually which non-profit will benefit from the event. The committee members also serve as "referees" to enforce the rules and regulations.
The competition runs much like the popular TV show, typically 20 Castaways (this year there were only 19 due to a last-minute cancellation) are split into two tribes of 10. The tribes than battle each other to be saved from going to Tribal Council. Members of the tribe sent to Tribal Council then vote off a member of their tribe. Halfway through the competition the tribes merge to form one tribe and continue to battle each other for immunity, which saves a Castaway from elimination. Throughout the competition there various challenges for food or even a party boat cruise to help Castaways forget about the grueling nature of the event. There's twists and surprises, much like the TV show, there's hidden immunity idols and you're never quite sure who is safe.
The winner and sole Survivor from this year's event was Cheryl Hunter. Cheryl says she has a strategy going in, "I just wanted to make a stronger, bigger alliance." Plans changed on the fly, Cheryl explains, "as soon as we walked in there, I looked at Melissa (Woodbeck another Castaway), you and me two girls, one and two." "I put all my trust in her and she put all her trust in me," explains Cheryl, "that was my goal to have her back and she had mine."
Cheryl speaks highly of Melissa, "she's a tough competitor and she almost beat me there." Plans worked out for Cheryl, her and Melissa- along with Shaelynne LeRoux made it to the final three. Which went to jury for a vote to determine the winner. The jury was made up of the last seven Castaways to be voted off. The vote count was three for Cheryl, two for Shaelynne and two for Melissa.
Along with the title of The Sole Survivor, Cheryl won $6000. $5000 from her win and another $1000 for being the top fundraiser with over $3500 raised. A stipulation to entering the competition was that each Castaway must raise $1000. Cheryl went above and beyond and said her prize will go to starting a home business, "I'm trying to start my own home business because I'm a stay-at-home-mom." Cheryl said her daughter, two-year old Lexi, was a big motivation to win, "and the rest of the money is going towards Lexi's education for down the road."
Cheryl said she loved the challenge the competition brought, "I was super excited I challenged myself." It wasn't always easy, "there were moments when it was raining and you're hungry and you think is it worth it." Cheryl says in those moments she pulled herself together, "you just dug deep and stuck with it- that's something I learned about myself, that I can still do it."
If you have a non-profit you'd like to benefit from Survivor Lakeland, visit their site online or Facebook.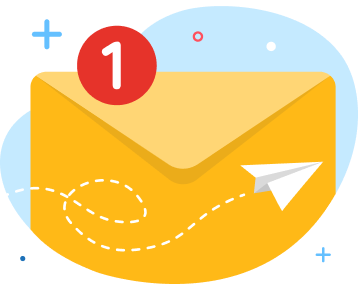 news via inbox
Get Connected! Sign up for daily news updates.