Update on 51 Avenue Construction in Bonnyville
On July 14th, Council for The Town of Bonnyville received an update on the construction on 51st avenue. Mayor of Bonnyville, Gene Sobolewsi, asks residents to be patient with the construction process, "for the time being, the road will remain close so that the operations will continue."
Construction has caused the town's post office to be hard to access, which Mayor Sobolewski says he and council are aware of and asks that residents bear with them, "they're (the post office) is cut-off on two of their main servicing streets." The Mayor continues to explain the hardship, "there's quite an inconvenience there."
Mayor Sobolewski says there's a lot of work that needs to be done to 51st avenue and it requires two contractors. "Basically, we have two different contractors, we have an underground contractor and a surface contractor," explains Mayor Sobolewski, "so the underground contractor has to come back and there's more storm piping that he has to do at the intersection where the post-office is." Anyone who's traveled past the area has likely seen sitting equipment, "you can see the equipment east of that." Council was told the underground contractor is expected to finish their part on July 27th, with the surface contractor taking over from there and doing their part.
Mayor Sobolewski says when it comes to a major job construction job like the one on 51st avenue, it's important to be patient, "we have to be careful because we're dealing with two separate contracts." The Mayor explains it's a matter of keeping with the flow of the operation, "we don't want to force one into doing something they don't really want to do, because at the end of the day it could result in the town having to absorb more costs and we don't want to do that."
"We're going to ask everybody for a little more patience," reiterates Mayor Sobolewski, "it really is a short-term pain for some long-term gain." The project is expected to last through the summer, Mayor Sobolewski says there's still 51st avenue west that needs construction and opportunity to learn from this project, "perhaps at the next set of contracts that we issue for 51st avenue going west, maybe we'll do things a little differently to see if we can open things up a little easier."
Mayor Sobolewski says there's a number of issues to consider, "when you open a road and it's a gravel surface, there's a lot of dust, gravel tends to pothole really quickly, so there's a number of issues and it does cost to maintain." With all the issue council needs to consider Mayor Sobolewski says they are still able to relate to the residents, "it is something that we sympathize with." For now Mayor Sobolewski recaps his mantra, "short-term pain for long-term gain."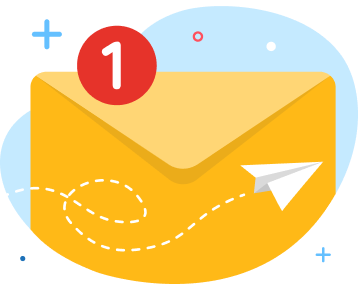 news via inbox
Get Connected! Sign up for daily news updates.