The Town of Elk Point FCSS Program Merges with The County of St. Paul
In late June, Elk Point's FCSS council made a tough but fiscally responsible decision to amalgamate with The County of St. Paul's FCSS program.
Janice Fodchuk, FCSS Director for The County of St. Paul, says the decision came down to being able to offer more programming for the community, "when you look at the funding, how can you pay a director out of that amount and still have money left for programming." Fodchuck explains that The FCSS program is paid for largely in part by government funding, "it's important to mention FCSS gets 80% of their funding from the province." Fodchuck goes on to explain the breakdown, "to put it into context for people, FCSS County gets  $170 481 and The Town of Elk Point gets $39 o57." By amalgamating this will allow for more funding and essentially more programming.
Fodchuk says a lot of the rural communities near Elk Point were already using the County's services saying the councils for The Town and County's FCSS' approved the merger, "simply because rural people who lived a mile out of Elk Point  would have to come to St. Paul." Saying communities all around Elk Point were using County services and this will now make things easier on them, "Heinsburg, Lindbergh people, they're able to come to the Elk Point FCSS office now and receive the services." Fodchuk says it works both ways, "if people are in Elk Point, they can go to The County office in St. Paul and get their needs met there as well." "It's a win-win on all levels," says Fodchuk.
The Elk Point office will remain at The Eco Centre, says Fodchuk, "what councils agreed to was that we would do three days a week in Elk Point and based on community need, we'd go from there." Fodchuk says councils are unsure how busy Elk Point's FCSS office was and will be in the future but there will assess over the next few months, "our council (The County) and The Town were open to five days a week to be open if it's necessary."
The FCSS, which stands for Family and Community Support Services, offers a wide variety of programming and Fodchuk confirms services will only get better, "when we offer the Welcome Baby program, it's already operational, so the cost is a minimal expense to provide it to the Elk Point residents."
The FCSS plans to provide the following services to Elk Point:
Welcome Baby for New Babies
Welcome Package to New Residents
Complete Alberta Seniors Benefit Documents for the Seniors
Volunteer Week Celebrations
Seniors' Week Celebrations at all the County Communities
Seniors' Festival that rotates between County Communities
Community Gardens, including two in Elk Point at the Seniors' Lodges
"High Heels and Spurs" Self-Esteem Programs
Volunteer Income Tax for Low Income Individuals and Families
Distracted Driving Presentations
Meals-on-Wheels
Community Subsidized Counselling
Movie in The Park : Free Outdoor Movies
Fodchuk says that it doesn't matter which community in The County you're from the services and programs will be available for all, "this is what I know, we're one community." "I don't care where you live, it doesn't matter to me," asserts Fodchuk, "I just want to make sure that you're getting your needs met and that as a community we're getting together to meeting that community's needs." Fodchuk says the future is promising, "I'm excited to be in a town because I've done rural programming and now it's going to be fun to do a town."
For more on The County of St. Paul's FCSS program and services that are offered in Elk Point or your community visit The County of St. Paul FCSS online.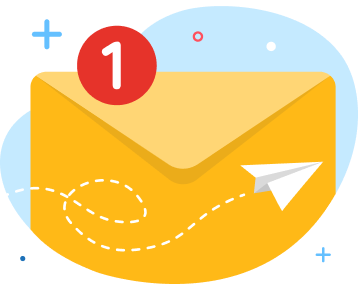 news via inbox
Get Connected! Sign up for daily news updates.