Elk Point's Mark Letestu Signs with The Edmonton Oilers
On July 3rd, I chatted with Mark Letestu on his signing with The Edmonton Oilers. Although not born in Elk Point, Mark was raised in town and proudly proclaims his alliance with the town whenever asked. Mark, like many hopeful young hockey players began his career with The Bonnyville Jr. A Pontiacs before moving onto Wilkes-Barre and eventually got his start with The Pittsburgh Penguins. Mark played with the Penguins for two and a half years, and then was traded to The Columbus Blue Jackets mid-season. He's played for the Blue Jackets for the last 4 seasons. On July 1st, 2015 Mark signed a three-year deal with the Edmonton Oilers.
Mark started his NHL career playing alongside some greats on The Penguins team, Sidney Crosby and Evgeni Malkin.  I asked Mark how he felt having experience with those greats and now heading into playing with all the #1 draft picks on The Oilers line-up; Taylor Hall, Ryan Nugent-Hopkins, Yakupov and this season Connor McDavid.
"I'm definitely excited to meet them," proclaimed Mark. "The situation in Pittsburgh was a little different," the NHL'er explains, "Sid and Gino they were pretty established coming off a Cup victory already." Mark's unsure what impact he had on the superstars, "they were set in their ways, and I probably had little impact in their career," he says with a chuckle.
Whereas there's a contrast with The Oilers, "with these younger guys, I'm hoping to have a little more impact, I'm hoping to be around and help guide a little bit." Mark says he expects the mentoring to go both ways, saying The Oilers are, "supremely talented players and I'm certain I'm going to get better just being around them."
Growing up in Elk Point and being involved in sports, Mark knows my father, Doug Bassett, very well. They keep a good friendship going to this day, despite the fact Mark grew up a Habs fan and my dad a die-hard Leafs fan.  I told Mark how I've always cheered on The Leafs in support of my dad. However, when I heard the news of his signing, I declared myself an Oilers' fan to my dad, and it may have broken his heart. '"The funny thing is The Leafs were in early," referring to the negotiations right before he signed with Edmonton, Mark laughs, "I was thinking, Doug would die!"
It didn't work out for The Leafs, but Edmonton will have a new third line centerman, or really any forward position, Mark's been referred to as "Mr. Versitle".  "I try to be an option for a coach," Mark says his versatility helps the entire team, "at times it might be frustrating for a coach to have guys who stick to certain positions, hopefully this gives Todd (McLellan) some flexibility when he needs to move some (players) up and down the line up or move it around if the offense has gone stale and he needs to shake something up."  Mark says he's open for many roles, "I view myself as a hockey player and I try to wear as many hats as possible."
Mark says the new coaching staff, led by Todd McLellan, as well as, the new President of Hockey Operations and General Manager, Paul Chiarelli, had a lot to do with his decision to make Edmonton his team, "they've really made a lot of changes that have made a lot of sense recently." The Oilers underwent a complete overhaul of management and coaching staff, starting with the hiring of Chiarelli. Chiarelli brought on board McLellan, whom he worked with in the past on Team Canada. McLellan then brought in his right hand men from San Jose, Jay Woodcraft and Jim Johnson.
Mark is liking what he's seeing from The Oilers' brass, "you can tell that winning is a very serious focus for the team now." "You can see the plan," continues Mark, "for me that's what got me excited about being there on the hockey side of things."
There was another factor at play when deciding to go with The Oilers' organization, "to be home with family around, to watch our kids grow up with their grandparents, to have them around, it's something you probably couldn't of dreamed of as a player," Mark says with a tinge of emotion in his voice.
In the past, Mark has stated that playing in front of the home crowd was a little more nerve-wrecking then a sea of anonymous faces. "I think right now I have that kinda nervous-excitement to get started," having just signed says Mark, "once I get into the season and I play a few games, I think that'll go away and I can just concentrate on your game again." Mark says a lot of the nerves of playing in front of friends and family will pass over time, "when it goes from being the one game, kinda special throughout the year," referring to when he played with Columbus and only met Edmonton a couple times in the season, "when it's going to be 41, eventually that novelty will wear off."
Mark's well-aware that a lot of his friends and family- the inlaws- are hardcore Oilers fans, but he doesn't think it will add to the pressure to perform, "if anything, I think there'll be more support." Mark says he's prepared for the expectation of pro athletes to perform well, "there's certainly always pressure, which comes with the job." Mark is prepared for what may come, "fans have a right to say whatever they need to say, and generally they're the ones that pay the salaries by paying for the tickets."  Mark says his family has always been there to support him, "I have a great family, they've supported me through a lot of tough times, and friends are great," Mark says they all understand what is in store for him, "they understand what it's going to be like to play there (in Edmonton), from a personal side of things." Mark has a positive outlook, "I don't look at it as pressure to perform to a certain standard, I think we'll (his family) have a lot of support from a lot of people who love us."
Mark and family, Brett and their two sons, Caleb (4 years old) and Dylan (2 years old), are in Columbus awaiting the arrival of the newest Letestu, a baby girl due at the end of July. Once the baby comes, the family plans to move to Edmonton, "we do want to get to Edmonton as soon as possible," explains Mark, "meet the teammates."
Mark says he is yet to try on an Oilers jersey, "I'm still waiting and still picturing myself in what it's going to be like in the orange and blue." Mark says his boys will be the testers, "my boys are going to get jerseys probably before I will, I gotta convert them to fans before I get in one (a jersey) myself."
Mark had a general level of excitement and hopefulness in our conversation and what really struck me was his optimism, something I believe The Oilers' organizations and fans will find refreshing. When speaking of his family's new adventure, Mark says, "the excitement around the team, we feel from the fans right now, is echoed by us."
Mark you've converted this Daddy's girl, bleed blue & white Leaf's fan into a full-fledged Oil-fanatic! I look forward to opening night on October 8th against The St. Louis Blues and maybe I can convince Husband Chad to take me to the Home Opener on October 15th– also against The Blues.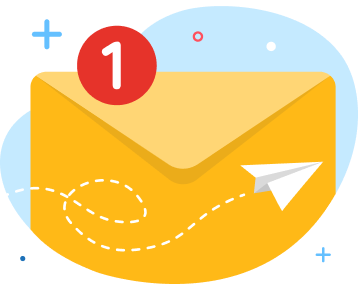 news via inbox
Get Connected! Sign up for daily news updates.