EMPLOYMENT OPPORTUNITY: Town of Bonnyville – Heavy Duty Apprentice
EMPLOYMENT OPPORTUNITY 
Heavy Duty Apprentice 
700-hour Contract Position 
Are you looking to advance your skills and knowledge base? The Town of Bonnyville offers an  inclusive work environment, opportunities for professional development, competitive wages, and  excellent benefits. If you are ready to take the next step in your career, the Town of Bonnyville has a  great opportunity for you. This is a contract position for a Heavy Duty Mechanic with the possibility of  permanent full time. 
There is a large variety of equipment that we maintain here at the Town from mowers to front-end  loaders and graders. You will never be bored working on the same things. 
What we offer: 
Competitive wages

Weekday work from Monday to Friday shift from 7:30 to 4:00 PM

Training and a positive work environment
Valid class 5 Driver's license required with no more than 5 demerits in the last 2 years • Class 1 or 3  license considered an asset  
What we are looking for: 
Heavy Duty Journeyman certification (will consider second or third year depending on

experience)

Experience in hydraulic, electrical, and pump systems is an asset.

Experience troubleshooting emission system issues using diagnostic software is an asset.

•

Able to provide a negative pre-employment drug and alcohol test.

Able to provide your own tools.

You take pride in your work.

You enjoy working in a fast-paced environment.

Safety is your number one priority.

Ability to complete work orders and familiarity with asset management and various software

programs.

CVIP experience.

Good communication skills, enjoy doing precision work, and solving problems
The above statements are intended to describe the general nature and level of work  being performed. They are not intended to be an exhausted list of all responsibilities,  duties and skills required. 
Types of Physical Exertion: 
Lifting weights exceeding 15 kg and up to an approximate maximum of 25 kg.
DM#: 212967 
Walking on uneven surfaces.  
Stooping, kneeling, and crouching. 
Climbing stairs and ladders. 
Closing Date: When suitable applicant is found. 
Submit applications to:  
Town of Bonnyville 
C/o Human Resources – 3rd Year 
Bag 1006, 4917 49 Avenue 
Bonnyville, AB T9N 2J7 
Email: hr@town.bonnyville.ab.ca 
The Town of Bonnyville subscribes to pre-employment drug and alcohol testing.  We thank all those who apply; however only those considered for the position will be contacted.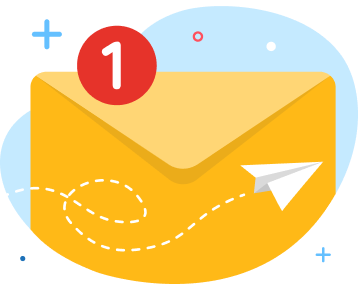 news via inbox
Get Connected! Sign up for daily news updates.