Festival of Trees celebrates 15 years in Bonnyville
The Christmas kick-off event, Festival of Trees, in the Town of Bonnyville is celebrating 15 years of raising funds for local community groups. 
The hardworking elves at the municipality are celebrating by changing up some aspects of Festival of Trees, while keeping lots of the favourites Bonnyville loves.
Dec. 2 and 3 will transform the Bonnyville and District Centennial Centre into a winter wonderland, which will include Santa's Secret Store, a silent auction, 50/50, photos with Santa and the Grinch, among others. 
Santa won't just be taking photos during Festival of Trees. He will also be making his way down main street during Bonnyville's Santa Claus Parade on Dec. 2 at 5 p.m. Registration forms can be found at Town Hall (4917-49 Ave.) or on the Town's website at town.bonnyville.ab.ca. 
All the proceeds from the Festival of Trees will be donated to the Bonnyville Health Foundation. 
This event is being held in conjunction with the Bonnyville and District Chamber of Commerce's Christmas Craft Show and Expo. 
Instead of winning a beautifully decorated tree, attendees have the chance to win all of the prizes included on a tree that are worth over $1,000 each. Some of the themes include Self Care, Sports, Family activities, Butcher and BBQ, Wine Tree, and more! 
"This is a surprising new twist to Festival of Trees," explained Doreen Kushnir, the Town's Events Administration Assistant. "We've changed the ways people could bid on tress in the past but haven't changed what people win. We thought this year, being our 15 anniversary, would be a great time to try something different."
Another new aspect of Festival of Trees is the Making Spirits Bright event being held on Dec. 2 from 7 p.m. to 9 p.m. This Christmas cocktail event will see attendees judging their favourites drink as chosen by Town of Bonnyville Mayor and Council.
"The Making Spirits Bright event will see Town Council competing for tips to see who will be crowned the winner," explained Kushnir. 
The $40 ticket includes a taste test of seven different cocktails from Mayor and Council members, along with appetizers. Attendees then tip to help their favourite cocktail come in first. Whoever raises the most tips by the end of the event will be awarded the first Making Spirits Bright trophy. All tip proceeds will be donated to the Bonnyville Health Foundation. The winning cocktail will be featured at the 2024 Bonnyville Hospital Gala. 
Festival of Trees wouldn't be the success it has been over the last 15 years without the many local sponsors, partnerships with the Bonnyville and District Chamber of Commerce, Centennial Centre, and Bonnyville Health Foundation, and all of the attendees. The Town expresses our heartfelt thank you to each and everyone of you for making this event a part of your Christmas each year.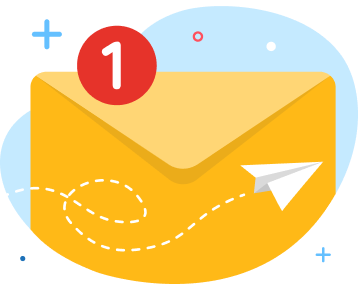 news via inbox
Get Connected! Sign up for daily news updates.