Public Works Operations Centre construction to begin breaking ground
The new home for Public Works operations in Cold Lake will soon begin construction.
The groundbreaking ceremony was held on Wednesday afternoon with a barbeque for staff, as the City embarks on a major construction build, with $35 million committed thus far to the project.
Planning for this build has been underway since 2017, and is one step closer to reality on 69th Avenue, near the Cold Lake Museums.
"It's a great day for our community and it's because of the employees that work for Public Works, they really keep this city humming. You're the unsung heroes. We appreciate all the work the men and women do for the City of Cold Lake," said Mayor Craig Copeland, who credited previous councils for recognizing this is a priority.
"On council when you get elected, you go through this training session and you get to go see all the city facilities. It doesn't take you long to figure out — my God. The Public Works shop is in bad shape.
"It took us a long time to get where we are today. We had a lot of infrastructure issues, lifts stations that needed to be modified and fixed, some undergrounds, and then we really focused on recreation, as everyone knows…but everyone on council has always said, we have to do something about a Public Works shop."
Building for the future
The building will cover 50,000 square foot, located on 40 acres of land. It is slated to include four fleet maintenance bays, four transit bays, seven shops for departments, a wash bay, stormwater pond, and 70 parking stalls, which can be used by mountain bikers on the nearby trails.
The large fleet of vehicles the City maintains is beyond the use of the existing Public Works shop, which was a motivator to invest in this type of all-in-one facility.
Currently, public works uses its shop in Cold Lake North, as well as one at the west end for storage.
Azam Khan, General Manager of Infrastructure Services, said there are between 50-75 public works employees, depending on the season.
"It's really exciting news for the City and the Public Works staff because this has been the work since 2017," Khan told Lakeland Connect. "We are blessed with a council that understands the hard work the Public Works and other city staff are putting into it."
Kevin Nagoya, Chief Administrative Officer, said this construction will work a little differently than in the past, with a construction manager process, which will be Gen-Col Construction.
The final figures of the project over the next couple of years because of this process is uncertain, but the order of magnitude is $35 million.
"As we move ahead, we'll allocate the necessary funding in order to complete the project as we move forward," said Nagoya. 
"The City of Cold Lake has been doing over the years tremendous amount of investment in the community in terms of infrastructure. This is just one of the pieces of that puzzle, you have the new Fire Hall headquarters and Emergency Operations Center, the Energy Center and Imperial Oil Place with the second rink expansion. So, you know, this continues with that investment strategy. And as council moves forward, you're gonna see, not only this, there's still more investment that is going into the community with regard to infrastructure."
The City's Public Works staff continues to be recognized province-wide and on the national level.
For the fifth time in 2023, the City of Cold Lake took home the National Public Works Week award for a Community under 25,000.
Urlacher Construction did the land site preparation work.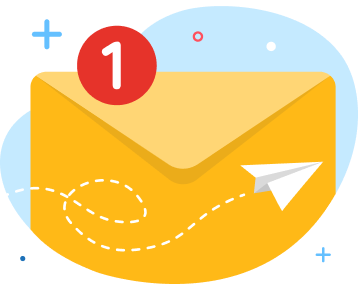 news via inbox
Get Connected! Sign up for daily news updates.