Council votes against location of potential strip club in Cold Lake
Several people spoke against this business trying to open up in Cold Lake, as council debated amending the Land-Use Bylaw. 
A strip club will not be opening in Cold Lake, after city council unanimously voted to defeat a motion for the required land-use in the downtown core. 
An active public hearing preceded the discussion from the five councillors where the overwhelming majority of concerned residents spoke out against having an adult entertainment centre open at La Plaza Mall at 5109 51 Avenue. 
Concerns ranged from the location, which would be across from Grand Square Cinema and close to churches and schools, to fears it would increase crime and homelessness, to moral objections about what goes in these establishments. 
"I don't believe this is the right location," said Mark McMillan, who spoke on behalf of himself, and also the Cold Lake Community Church, which is nearby. 
"And I consider you to weigh all the potential negative health and social impacts that this rezoning may have, not only on the downtown businesses, but also on residents that live nearby."
The bylaw was discussing whether to rezone that building to "Direct Control." Under the City's Land Use Bylaw (LUB), adult entertainment establishments may only be developed in Direct Control districts created specifically for that purpose. 
The existence of an adult retail establishment so closeby also contravened the current standing of that LUB. 
City notes indicate that the applicant provided a letter with signatures of support from other unit owners and tenants located within the same building.
However, the applicant did not attend the public hearing, and therefore didn't address any concerns that residents or council had. 
Even if the land-use rezoning was passed, a proper development permit would've needed to be applied for, which would've called for another public hearing. 
Not new to Cold Lake
Mayor Craig Copeland pointed out that Cold Lake is not new to adult entertainment. But where can it feasibly go, if anywhere. 
"The issue is I was asking people that spoke is, okay, so if you don't support it there, where can it go? Because this is our second application that we've had in front of us over the last few years about looking to bring this business to Cold Lake that's gotten defeated," said Copeland. 
"Maybe council has to really look at it in a bigger picture, is there really anywhere in Cold Lake that it could be done on a regular basis?
"In the end, council voted it all down. So the applicant can't put that business there."
During the council roundtable, councillor Bob Mattice spoke strongly against it.
"I don't want to see this anywhere in our city. It's degradation to women. It's degradation to people, and it causes problems. Now we're not to judge as a council, we are debating an issue specific to zoning, but that's my personal stance," he said during the meeting.
The vote was 5-0 to defeat the bylaw change, with two councillors absent from the meeting.
"We don't regulate industry. You look at the amount of pizza places, we have liquor stores, cannabis stores, we don't get in that sandbox," said Copeland. 
"Adult entertainment is really the only one that's come in front of council over the years that I can remember that this is where you make a decision. And this is what the community elected to the seven people, to make these kinds of decisions."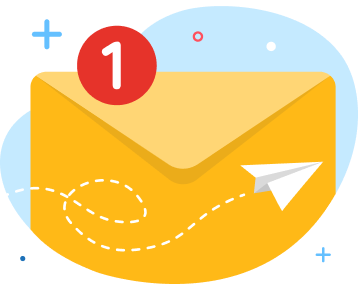 news via inbox
Get Connected! Sign up for daily news updates.