City revamping grant funding, how non-profits access municipal funds
On Tuesday, council discussed inconsistencies in how the City hands out grant applications to community groups at the corporate priorities meeting. 
Councillor Vicky Lefebvre at the Aug. 22 put forward a notice of motion to look under the hood of the City is funding events, non-profits, and various groups. 
While some groups come directly to council for asks, others go through the Community Grant Advisory Committee, which oversees applications from non-profit organizations. 
This comes in light of the city receiving more grant asks than in years past. Mayor Craig Copeland said it has exceeded their expectations. 
"I don't think that's a bad thing. I just think it speaks to the fact…it's on the rise," he told Lakeland Connect. 
As it goes right now, the Community Grant Advisory Committee combs through the applications to see if they comply with the rules, and then makes their recommendations to council. 
Recently due to the volume of requests, council has been pulling from reserves to accommodate asks.
Tentative recommendations to council 
The conversation was a lengthy one at City Hall, almost an hour as council really looked under the hood with their practices.
Administration prepared a handout with some recommendations and considerations, and council agreed to many.
No applications would be considered after the event has taken place and the Grants Committee would meet every two months. Applications should be submitted no later than 60 days in advance. 
Those with asks over $2500 have to provide audited financials. 
Administration will require strengthened existing language on event budgets and detailed projects. 
Applicants are limited to one successful grant per calendar year.
The grant committee will operate within a budget. 
All sponsorship requests and for-profit funding will remain in the council's domain, and council still retains ownership of all grant approvals. 
A discussion is suggested at the committee level about consistent of grants given to similar types of events, such as golf tournaments, for example.
The City will also prepared a video on how to apply to the grant program to make it easier for those looking to access these municipal funds. 
'It's a helping hand'
Copeland says council's focus with this is making the city a great place to live. But working out these details is tricky.
"We don't have enough money in the pot and so we've had to pull from reserves to, you know, do everything. But when you look at all the different events that were hosted in the City of Cold Lake this summer, it's a helping hand," said Copeland. 
"Also our businesses and community gets hammered by all the different groups coming to them for money. And if we can take some pressure off of, say, the business community, and we give them their various groups an extra one or $2,000, to be able to put on their event, maybe they don't need to go after the businesses in our community. So I don't know if it's negative."
These recommendations will then come to a future council meeting to be officially passed.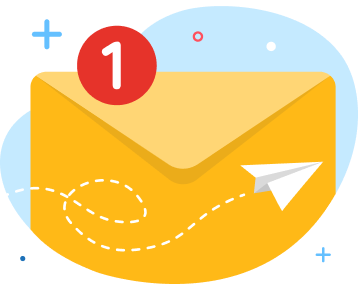 news via inbox
Get Connected! Sign up for daily news updates.