Unveiling the ultimate A-Z guide to online slot games in 2023
There are thousands of online slot games in the modern age and companies continue to innovate and create new and interesting designs of slot games, as well as new features and functionality.
If you are new to playing online slot games, there can be a lot of terminology that you need to get used to. In this guide, we've put together an A-Z guide of online slot games, taking you through what all the important terms mean.
Active paylines
We will cover more about paylines later in this article. They are effectively the different lines on slot games where players can make a match and potentially trigger a win. Typically, matching three or more symbols across an active payline is the main mechanic of a lot of games, but they may have various paylines. Some games let you choose, and this means that you may need to stake more to open up additional potential paylines.
Balance
The balance is simply how much money you have left in your account. There is usually a small section on the site that shows how much you have at all times, so that you can keep an eye on your balance and how it is moving while you play.
Bonus
Bonuses come in a lot of different forms when it comes to gambling games. When you sign up for an account, you may receive a new customer offer and a bonus that comes in the form of a matched deposit, which is essentially extra money to gamble with when you open an account, or even free spins.
A lot of casinos also offer loyalty rewards to their customers, so there could be bonuses emailed to regular customers or automatically added to their accounts.
Bonus games
Bonus games are slightly different from bonuses. A bonus game is often a minigame that is triggered during the base slot game, which may give users an extra chance at a win. Slot developers are getting more and more inventive about the form these games take, so they can come in a lot of different designs and have some really interesting game mechanics.
Classic slots
A lot of classic slots hark back to the days of mechanical slot games and the days long before the internet. The first slot machines date back to the 1800s.
Classic slots often use fruits as well as card symbols such as jacks, queens and kings. This is taking inspiration from the early slot games that used these sorts of symbols and themes, which is where the term "fruit machines" comes from.
Coins
A lot of games use "coins" as their betting strategy, so when you place money into the game it is effectively converted into a virtual currency for playing the game. The number of coins is what dictates the stake you place.
Expanding wilds
We will cover "Wilds" in more detail later in this post. They are a type of symbol that can be substituted for others which allows the user to create more winning combinations. An Expanding Wild can cover much more of the reel and potentially make multiple winning combinations.
Free spins
Free spins can either refer to a bonus that is offered to players based on loyalty or as a promotion when they sign up, or it can refer to free spins within the game. Often, matching a certain symbol can trigger a bonus, which can provide a chance for players to win even without adding more funds to their account. A lot of the time during the base game, triggering the Free Spins round is the way to get the most in terms of potential wins out of the slot game.
Jackpot
The jackpot is a set amount that can be won from a slot game. This might be a predetermined value or it might be calculated based on the stake. For instance, many games have a set bonus which could be 200x the stake or it could be 25,000x the stake.
Of course, games with bigger jackpots might not trigger as often, but the potential to win is something that a lot of people do pay close attention to when choosing slots.
Multiplier
Many games have something called a multiplier which can potentially be triggered during gameplay. Not every slot game has this of course, but some do, and it provides a way for the user to potentially win more. If a multiplier symbol appears or is applied to the game, it simply multiplies the value of the wins. So, winning $5 with a multiplier of four would be worth $20 in winnings, for example.
Payline
We've already mentioned this in the post. Paylines refer to how many different potential lines across the reels of the slot can trigger wins. It is possible that a slot game may have just one payline, which is quite old-fashioned, but it is also possible that there could be 20 different paylines or more potential ways to win. This simply refers to the way a slot game operates.
Paytable
Most slots also have a paytable. Players can refer to this section to see what each of the symbols is worth. Different symbols have different values within a slot game. There may be a jackpot symbol, for instance.
If the slot game has card symbols such as 10, J, Q, K and A, the higher value face cards from card games are usually worth more in the game.
Reels
Most slot games have reels of symbols, which make up a lot of the display of the game. The reels were, before games became digital, a key part of the mechanics of the game. The way the reels would spin would play a part in the result and which symbols lined up.
Now, slot games aren't restricted to what is physically possible in terms of the reels, but they still tend to have the design of reels. Often with three to five reels making up the display of the game.
RTP
The return to player (RTP) value is something that all slot games have built-in. It represents the percentage of the money taken in by the game that is reallocated as prizes. For instance, if a slot has an RTP of 95%, it means that 95% of the money staked is returned to players as part of the prize fund. Of course, each individual may have a different experience, but the RTP is one of the ways that regulators can keep each slot game fair.
Stake
The stake is how much money is being bet on each spin of the reels. You can usually control the stake with an up or down button, and there is a minimum as well as a maximum that you can set the stake to. These are predetermined by the online casino and the game developer.
The stake can be closely linked to coins, as the coins may have a certain value, or value per payline. If a slot has a value of 0.01 per coin and 20 paylines that each may be worth 0.01, the total stake would be 0.20.
Stakes are a set value, whereas if you are betting on other events or on sports, you are able to choose how much you want to bet.
Volatility
The volatility of a slot relates to the likelihood of generating a return. Volatile slots often give jackpot wins very rarely, but they are bigger jackpots when they are triggered. Slots that are less volatile provide a higher chance to trigger a win, but the result may not be as impressive and there may not be as high a return when that win comes. It is up to the player to choose whether they want to play volatile slots or not.
Wilds
As already briefly mentioned, Wild symbols are those that can fall onto the slot reels at any time during games and potentially help to complete wins. Not every type of slot game has Wilds, but they are a relatively common and virtual mainstay in some game developers' catalog of games. Some Wilds can expand, move or include a built-in multiplier, which is one of the ways that slot makers can vary their games and add a little more interest and variation within their library.
Conclusion
A quick guide like this can greatly help you to understand slot games and how they work. There are so many different terms, and each slot game developer may even have their own way of doing things. In general, understanding all these terms will help you to get your head around how slots work, the risks and the sort of slot games you might want to play.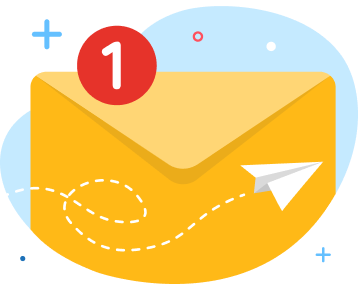 news via inbox
Get Connected! Sign up for daily news updates.