Alberta's United Conservative Government Supports Livestock Producers with Enhanced Feeder Associations Guarantee Program
Alberta's cattle producers and the world-renowned beef industry are set to receive a significant boost, thanks to the United Conservative government's recent support for the Feeder Associations Guarantee Program.
Dating back to 1936, Alberta's Feeder Associations Loan Guarantee Program has been a lifeline for local, producer-run cooperatives, providing them with competitive financing. By ensuring easy access to low interest, leveraged funding backed by a government guarantee, this program has played a pivotal role in the province's agricultural landscape. Currently, Alberta is home to forty-five feeder associations, representing approximately 2,100 members, and the beef industry remains a cornerstone of the province's agri-food exports.
The enhanced EFAGP represents a remarkable opportunity for the community, featuring an increased loan limit from $2 million to $3 million for the eighty-three members of both the Bonnyville Feeders Association and the St. Paul Feeder Co-op Association. These expanded loans are of vital importance for Alberta's livestock feeding sector, particularly in facilitating access to capital for young farmers and producers. By providing improved options to purchase and market livestock, the EFAGP enhances cash flow for individual and joint cattle operations.
Lynda Miller, Administrator for the St. Paul Feeder Co-op Assoc. Ltd., expressed enthusiasm for the program, stating, "The increase of individual limits from $2,000,000 to $3,000,000 is of great importance to us, as we have a few members that utilize the maximum limit. With the rising cost of cattle in recent years, it has become more challenging to obtain a sufficient number of cattle for the same amount of funds. This increase in the loan limit is very welcomed by our local producers."
Minister of Agriculture and Irrigation, R. J. Sigurdson, shared the government's commitment to supporting cattle feeders. Speaking at the Alberta Beef Industry Stampede Summit in Calgary, he stated, "We want to ensure cattle feeders can access the necessary financing in time for the fall run. The loan guarantee is especially crucial for succession planning and for newcomers to the sector. I'm proud to announce these new changes."
Undoubtedly, Alberta's livestock feeding sector plays a pivotal role in the local economy, fostering economic diversification, sustainable growth, and job creation. The recent amendments to the EFAGP will enable thousands of new and current producers to access the capital required to uphold Alberta's world-class beef industry for many years to come.
Together, with the resilience and dedication of our farmers, we can ensure a thriving and sustainable future for Alberta's local beef industry, reinforcing our position as global leaders in the agricultural sector. The government looks forward to witnessing the continued growth and success of the livestock industry, supporting the prosperity of all involved.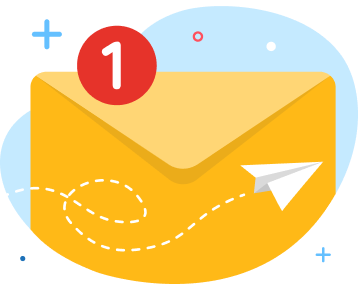 news via inbox
Get Connected! Sign up for daily news updates.