Northern Meadows Golf Course under new, Lakeland area ownership
The Northern Meadows Golf Course is under new ownership, with the sale closing in March of this year. 
Daniel Gamache, the man who brought the group of three together, grew up in Iron River and has been in the oil and gas industry for most of his career. He currently manages a fluid division at Canadian Natural Wolf Lake.
Orry Gelowitz was born and raised in Pierceland. He has also been in the oil and gas industry most of his career and currently running a maintenance program for Canadian Natural north of Bonnyville. 
Devon Kalinski grew up in the La Corey and Iron River area, where he currently owns and operates Homegrown Herds. He also has a side business his family owns and operates which includes machinery and logging. 
The three men all have young families with children who they hope to eventually get involved in the course, located eight kilometres west of the village of Goodsoil, Saskatchewan, and spread their love of the sport. 
"A friend of mine was out camping and went there to play and saw the for sale sign and called me saying that the place was unbelievable. So I drove there the next morning and I've always been looking for a way to not get out of the oilfield but have a different type of lifestyle," said Dan Gamache. 
"I started talking to the owner immediately and then along the road, Devon and I met Orry, and it was just meant to be, we all have the same goals for the place and it is just an unbelievable feeling that it's closed and we are officially owners." 
Northern Meadows opened to its first golfer in August of 1998.
"The more we looked at the business the more it fit our lifestyles. It's been a family-run business for 25 years and they wanted somebody who was gonna come in and run it similar to the way they did," said Orry Gelowitz. 
"We all have young families and they felt we were the next generation for the course, since taking the ropes we have had so much positive feedback and have even added a weekday membership to get some more people out." 
Since the founders Frank Sopracolle Jr. and Phil Sopracolle, the business has stayed within the family, moving to Joseph and Mary Jean Sopracolle and the last owners, Ken and Louise Olan. 
Coming up is the first tournament since passing ownership on, June 11 is the 2-Man Scramble, for $500 dollars a team that includes dinner, a golf cart, and a sleeve of premium balls you will set out on a shotgun start for 27 holes and three flights. 
"Every day we are learning stuff and trying new things, it's all fresh for us and it's exciting. I am so happy we went through with it and can't wait to see what we bring," said Devon Kalinski. 
"We are going to keep a legacy going and build on it for ourselves as well still wanting to make it our own. We are already getting some tournaments going, getting that steam engine going and getting people out there." 
The course is also equipped with cottages that sleep up to six people, a full service RV Park just a short walk from the course, and a driving range. 
Northern Meadows Clubhouse is also a big attraction for the course with its daily specials, the course is even partnered with a farm that makes high-quality products locally sourced for members. 
The course also offers golf lessons to students being taught by the pro golfer Clayton Borders. For $75 from June 7 each Wednesday until the end of August, you can learn the basics of golf as well as some tips and tricks.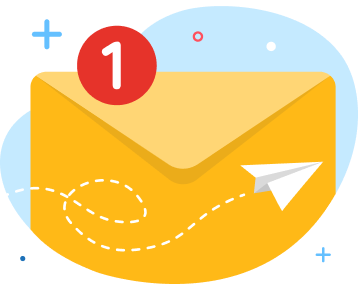 news via inbox
Get Connected! Sign up for daily news updates.