Cold Lake Aeros look to the City secure funding for referees
The Cold Lake Jr. A Aeros are looking for funding to help with securing referees for the upcoming season. Axel Axmann, with the Aeros, presented to Cold Lake City Council on Tuesday evening to explain the dilemma the team is faced with.
The Aeros are part of the Canadian American Junior Hockey League (CAKHL), which is a private league that does not fall under the Hockey Alberta or Hockey Canada umbrella. As such, it has been difficult for the team to find refs that will be "allowed" to officiate an Aeros game and maintain good status with Hockey Alberta and Hockey Canada.
This is causing the team to source refs from Edmonton, Red Deer, and as far away as Calgary.
Axmann explained, "We had a referee come to one of our games last year from Edmonton, and the cost to us was eight hundred dollars just to come to one game." The team is paying for the officiating, as well as mileage, meals, hotel accommodations and travel time.
Operating on a fairly tight budget, the team is stretched thin for ref costs, "it's very challenging," said Axmann.
Councillor Vicki Levebre posed the question, "Why are other refs not allowed to go in your league?"
As Axmann explained, it's not that they are "not allowed", but it is his belief that the refs under Hockey Alberta/Canada are pressured not to work with what Hockey Alberta/Canada deem an "outlaw league". A term, Axmann quite despises, he stated, "Hockey is hockey as far as I'm concerned."
"They make it quite challenging for referees and players if they want to explore the option of independent leagues to come back to the Hockey Alberta umbrella or not to come back at all," Axmann stated, "they're strong-arming these individuals to not participate in our league."
He added that Cold Lake Minor Hockey has been great to work with and doesn't place blame for this situation on the organization, "they are a great organization and I have all the respect for them." CLMH does operate under the umbrella of Hockey Alberta.
Axmann said that although Hockey Alberta/Canada act as the governing body for hockey in the country, the independent leagues are growing and there should be a way for all leagues to cooperate.
Until this cooperation happens, the Aeros are faced with sourcing their own refs.
Hockey Alberta Policy on Non-Sanctioned Leagues
Under Hockey Alberta Bylaws, Regulations & Policies there is a policy in regards to non-sanctioned leagues. The policy states:
Because Non-Sanctioned Games operate outside of our structure, Hockey Alberta has no way of
ensuring that those Leagues implement many of the fundamental safeguards inherent in Hockey
Canada sanctioned programs.

As a result, those Leagues may not be using the same Playing Rules that Hockey Canada has implemented to protect player safety and may not provide adequate insurance for their participants. We also cannot ensure that the quality of play in these Leagues matches the level advertised.

Hockey Alberta respects the right of every individual to choose between participating in a Hockey
Alberta sanctioned program or a Non-Sanctioned league at the beginning of each hockey season.

Every individual who makes the choice to participate in a Non-Sanctioned league, however, must
understand the ramifications of that choice.
Hockey Alberta Policy in regards to Officiating
OFFICIATING
An Official who works in a non-sanctioned program WILL NOT:
have access to the Hockey Canada insurance program for any injuries that may occur as
a result of that participation;
have access to the Hockey Alberta Match Penalty on Official process for any infractions
that may occur during the non-sanctioned activity;
be eligible to be selected by Hockey Alberta or Hockey Canada for any Regional, National
or International assignments; and/or
 be eligible to participate as an official in Hockey Alberta's Officiating Development
Programs such as the Alberta Cup and Development Camp(s);

be eligible to act in the capacity of Officials Committee member and/or a Clinic Instructor.
Hockey Alberta reserves the right to make choices regarding the officials and/or officials
administrators that we deem to be the best fit for our programs.

Those participating in and/or supporting non-sanctioned programs could be perceived to pose a conflict and therefore may not be considered for assignments within sanctioned programs, events or committees
Essentially the policy reads that because the referring program was developed by Hockey Alberta/Canada they reserve the right to use the program for their own refs and not to allow for other leagues to piggyback on their developmental programs.
Aeros are expanding
The Jr. A Aeros announced this spring that they will be taking over the Broncos hockey team. The Cold Lake based team plays under the Premier Hockey League.
"We have over 100 kids registered in that program already," Axmann updated Council, "we are developing an under 18 team which will be affiliated with our junior program."
Axmann said the Aeros hope to get ahead of the reffing situation before the start of the Broncos' season.
Expressing frustration, he stated, "I don't feel you should be able to control somebody's ability to make an income. I feel it is totally unfair and discriminatory."
The CAJHL is also expanding with two new teams announced in the last several weeks, Viking Lightning & Southern Alberta Mustangs. It is anticipated that there will be seven teams in the league for next season.
The Ask
It was estimated by Axmann, that last season the Aeros spent $15,000 in officiating fees. The Aeros have requested of the City $10,000 to help alleviate those costs.
Council will discuss the funding request at it's June 27, 2023 meeting.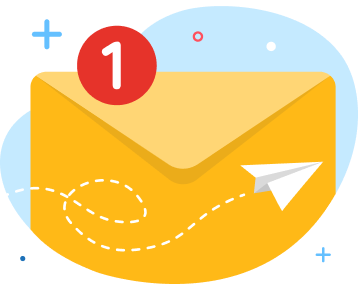 news via inbox
Get Connected! Sign up for daily news updates.