Yaks cap off 2022-23 season with awards, look to the future
It's one of the best — arguably the best — Bonnyville Jr. A Pontiacs team in franchise history. On Wednesday evening, the players, staff, billets, and families came together to recognize the glowing success and historic achievements made through the 2022-23 season.
The annual awards banquet handed out the hardware, seeing Matteo Giampa and Nicolas Beaudoin each win three awards.
Head coach Mario Pouliot — whose future is murky beyond this season — talked about how much of a change it was for him to learn a new league like the Alberta Junior Hockey League, live on the west coast, and be a part of the community in Bonnyville.
"I really enjoyed every second. I just want to say thank you to all the boys, they were a great group to work with, they were always coming to the rink to push themselves, to get better every day on and off the ice. Credit to you guys, you guys did a really good job," said Pouliot. 
The staff was almost completely turned over in the span of 12 months.
Associate general managers Chad Nelson and Neil Langridge took the helm in April 2022, originally hiring Brad Flynn to be the head coach, who then hired Connor Cadaret as the assistant coach.
When Flynn left abruptly days before the season started, Pouliot came into the fold, and helped guide the club to a 36 win season, and the longest season in Yaks history.
Taylor Cochrane became a rookie behind the bench as the team's new equipment manager and athletic therapist.
New in-house staff with Jackie Kovatch as the office manager, Dalton Edwards as the gameday coordinator and do-it-all behind the scenes, Dustin Foulds as the main man of the new scoreclock — much changed over the course of a year.
Much remains as to what the configuration of next year's will look like — players, staff, and board.
The president position currently held by Ron Rusnak is also up for vote.
But there's no denying the successes this team had, which also included two league award wins in the form of Nicolas Beaudoin for Rookie of the Year and Trey Funk as the Most Dedicated Player.
Awards
#4 JR Ashmead – Top Defenseman
#16 Max Seguin – Matt Cook Unsung Hero
#21 Nicolas Beaudoin – Most Improved, Rookie of the Year, Three Star Award
#25 Trey Funk – Defensive Forward
#13 Chayce Schmidt – Presidents Award
#15 Jack Budd – Playoff MVP
#17 Mike Cataldo – Most Gentlemanly Player
#18 Matteo Giampa – Top Scorer, Regular Season MVP, Neil Crawley Award.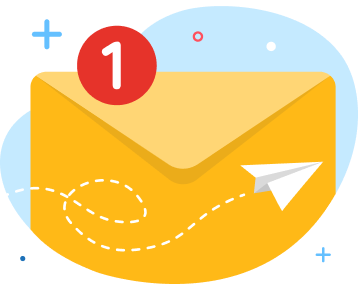 news via inbox
Get Connected! Sign up for daily news updates.