SPORTSHOUND: Unstoppable
Tales from the Timebox 
U18s stay home for tournament
Hockey tournaments are a terrific way to fill up the big green garbage dumpster outside and the cash register inside at the same time.  And it seems like forever since we have hosted one at the A.G. Ross Arena in Elk Point. But it was the same old story with a lot of things. Covid!  Then again, organizing and running a six or eight team tournament is not an easy task, especially at the U18 level.  
You need time keepers who know how to enter multiple penalties, scorekeepers, and someone in penalty boxes running the doors. Because at that level, there is no doubt going to be lots of penalties. Plus, your concession workers, three or four people working there all the time. And some workers on the 50/50's and raffles. Of course, the coaches are busy preparing the team. So, unless the whole team's parents are committed to be involved, forget about hosting one. But our parent group did a wonderful job and it was well worth it in the end this past weekend when they did host a six team tournament. Hats off to the parents of the U18 team for a job well done! And the players of course. Not only did they put on a quality six team tournament, the Avalanche team went undefeated all weekend long winning the A side event. 
Friday, they easily defeated Edmonton North East Zone 12-0. Saturday, in a little tougher game they defeated Beaumont 7-0. Then on Sunday in the A final they came out on top of Strathcona 7-5 the final. The last one went into an empty net when the Warriors pulled the goalie trying to tie it up. It was a good team effort from all the players with goals and assists coming from a number of skaters. 
Two goals each from 'Top Gunner' Crawford and Seth 'Motorman' Morton. 'Mick Jager' Fontaine with a goal and three assists. Sam 'Spiderman' Rogal and Everett Deschams each with a goal. Wyatt 'Wild Man' Pavoll, 'Saint Nic' Penner, Josef 'Big Red' Theriault, Kaleb 'Formula One' Flamand and Kade 'The Kamikaze Kid' Fontaine all with assists. Alex 'Mr. Plywood' Patterson had the goaltending duties and was outstanding in the final. 
Flu rearing its head
There seems to be some kind of flu bug going around. The U13 team had to cancel their game in Hughenden this past weekend because they didn't have enough healthy players to ice a team.  Our U15 team did the same the weekend before when they had a game in town on a Friday night and had to postpone because of sick players. 
Our U11 team did decide to travel to Vermilion on Saturday morning with a short bench. Three of their players were down for the count with the flu so they had nine skaters and a goalie. Two lines and three D men will work at that level. Last week they just narrowly defeated the Tigers at home by one goal. This week, the Tigers took a bite out of the Avalanche winning this one 8-6. Looks like these two teams are going to have good close battles all year. The Tigers tried hard to shut down Hudson 'The Bull' Brousseau, but he broke out of the pen and still came through with four goals. A couple of them were real beauties, picking the top corners. Ava 'The Red Baron' Rawlake, putting her head down and buzzing through the team and hitting the target with one. Steady D-Man Hudson 'Hammer' Krankowski with a couple of helpers. 
The U9 team played in Mannville on Saturday morning. Jase 'The Jackal' Malo lit it up, leading the team in scoring. He scored double digits. Aspen 'Machine Gun' Kelly with four goals. Cohen 'Big Horn' Brousseau with a hat trick and possibly more. Charlie 'Chickadee' Davis and Landon 'Light out' St. Arnault with one goal each. And Tytus 'Titan' Gadwa scored his first goal ever. Dax 'My Boy' Bowman was knocking on the door a number of times, but they wouldn't let him in. 'Benny Boy' Saddleback was doing a terrific job in net again this week.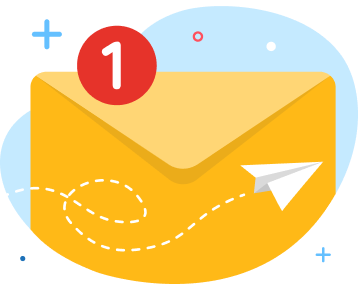 news via inbox
Get Connected! Sign up for daily news updates.